Cavinder twins take on lake life in bikini-clad TikTok
Michigan - All the Cavinder sisters are back together, which means one thing: it's time to party!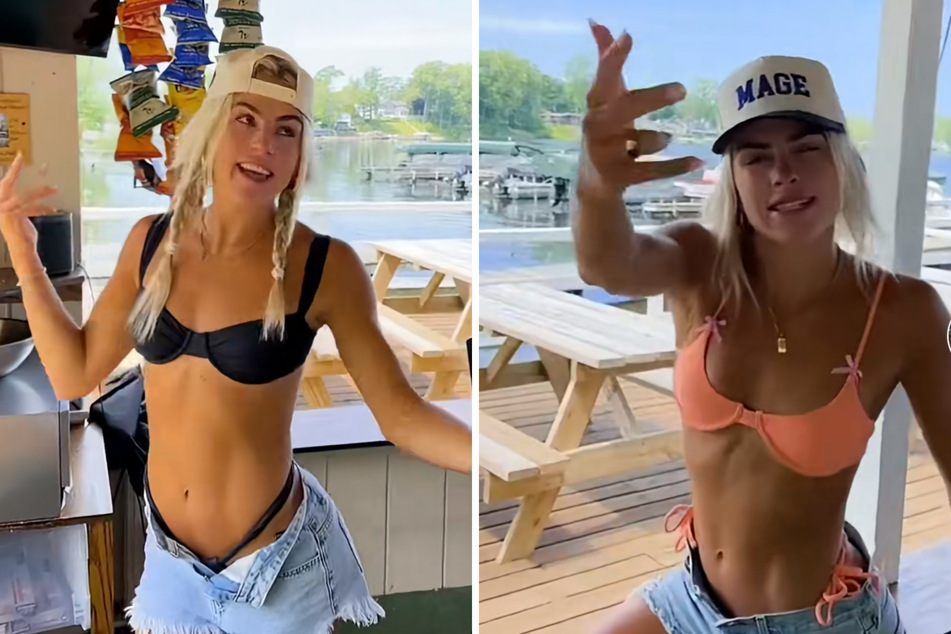 Haley and Hanna Cavinder have finally reunited with all their sisters, and what better way to celebrate than by making a viral TikTok!
The Cavinder ladies seem to be enjoying the summer heat at Lake Michigan in the viral vid that's captioned, "what up michigan."
All 5 Cavinder sisters were seen dancing and lip-syncing to the rap song Whoop Dat by RealRichIzzo in the clip that's racking up views.
The TikTok video opens with Hanna, then transitions to the eldest sister Brooke before panning to Haley, and ends with cameos by Natalie and Brandi.
As two of the biggest athlete-influencers today, the Cavinder twins' latest clip is garnering lots of love, and fans can't stop raving over the sisters' beauty in the comments section.
"Just a few mommy's," one fan wrote, while another commented, "gorg girls."
One TikTok user pointed out the obvious: "I just know y'all know how to have fun."
While the Cavinder twins are in Michigan, fans can expect many more TikToks featuring all five Cavinder sisters!
Cover photo: Collage: Screenshot / TikTok / cavindertwins