Were the Cavinder twins wronged by a mystery man?
Gilbert, Arizona - Did one of the Cavinder twins end up saying "I told you so" to the other?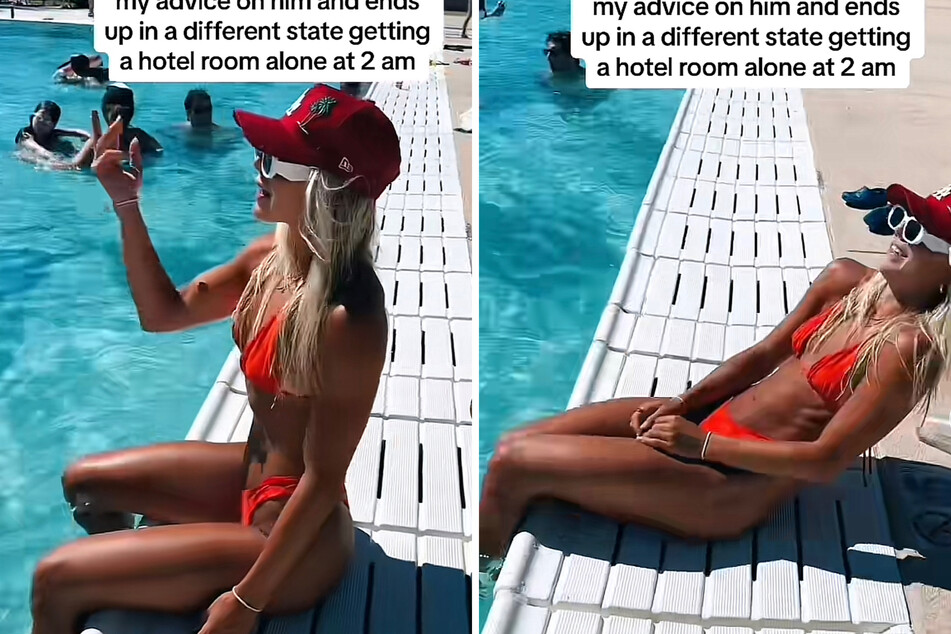 The latest viral TikTok from the Cavinder twins' joint account has the sisters making a hilarious revelation that left fans with questions.
In the clip, Hanna Cavinder appears to be laughing at her sister Haley, who failed to take her dating advice.
"When my sister didn't take my advice on him and ends up in a different state getting a hotel room alone at 2am," the twins write in the video shared on Tuesday, as Hanna is seen chuckling poolside.
With over a quarter of a million views and tens of thousands of comments, fans are wondering: Who's the guy? And what was the advice?
"dropping the ball on haley cavinder might be worse than losing the finals tbh," the twins' older sister Brandi wrote.
"Would be stupid to do haley wrong," the twins' other sister Natalie commented.
"Who is this dude?" one fan questioned.
"Sister going hard trying to figure it out. Why you hating?" another fan added.
"he's not it," another fan offered.
With the eldest Cavinder sisters hinting that Haley may have been done dirty, will the twins' next viral post reveal the mystery guy?
Cover photo: Collage: Screenshot / TikTok / cavindertwins