Christine Quinn gets starstruck by Anne Hathaway at Versace fashion show
Los Angeles, California - It's safe to say we were all living through former Selling Sunset star Christine Quinn when she was starstruck by actor Anne Hathaway at Versace's fashion show.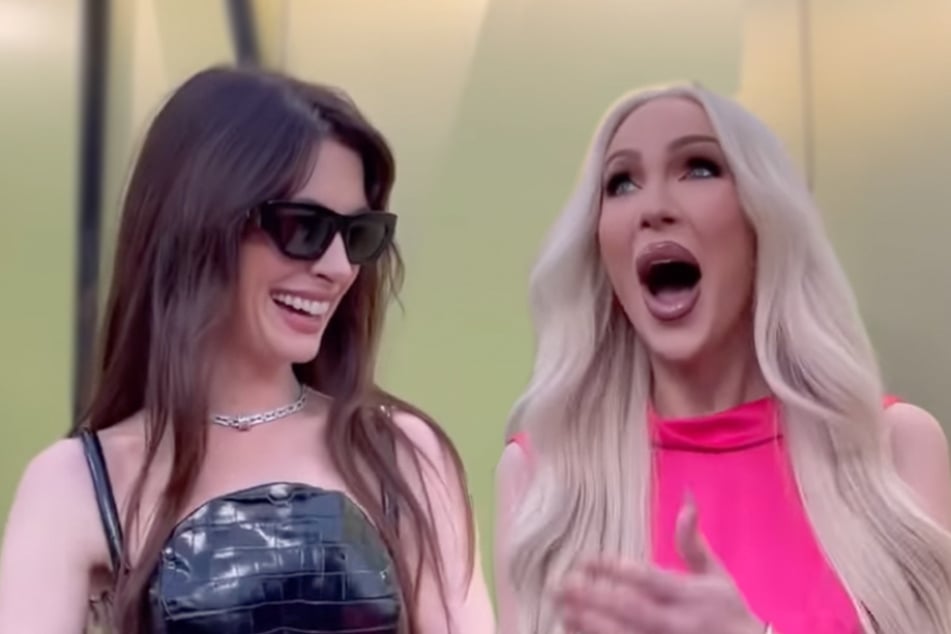 Sometimes, the stars themselves even get a little starstruck, and the incomparable Christine Quinn proved that while attending the Versace Fall Winter 2023/2024 show in LA on Thursday.
Looking iconic and flawless as ever in a hot pink dress, long blonde hair, a white purse, and matching sky-high heels, Quinn gave her Instagram followers a behind-the-scenes look of the show's location and the red carpet.
Quinn joked around in one story, saying "mommy is working," before showcasing a moment originally posted by Deyton Deller of Access Hollywood that will likely live in her mind rent-free for the rest of eternity.
In the vid, the 34-year-old is seen engaging in a red carpet interview when she realizes The Princess Diaries star is doing an interview of her own a few feet away.
As Quinn's jaw drops, the camera pans to Anne Hathaway, who then turns to look at the former Selling Sunset cast member and appears to be just as shook by their encounter!
Aside from Quinn's shocking encounter, the fashionista and aspiring actor also gave fans a glimpse of Versace's runway show on her IG story while highlighting the famous model Gigi Hadid's strut down the cityscape catwalk.
And that's on icons supporting icons!
Cover photo: Collage: Screenshot/Instagram/deytondeller