Dave Chappelle attacked on stage during Netflix standup set
Los Angeles, California - Comedy veteran Dave Chappelle has been attacked on stage during his standup gig at the Hollywood Bowl in LA!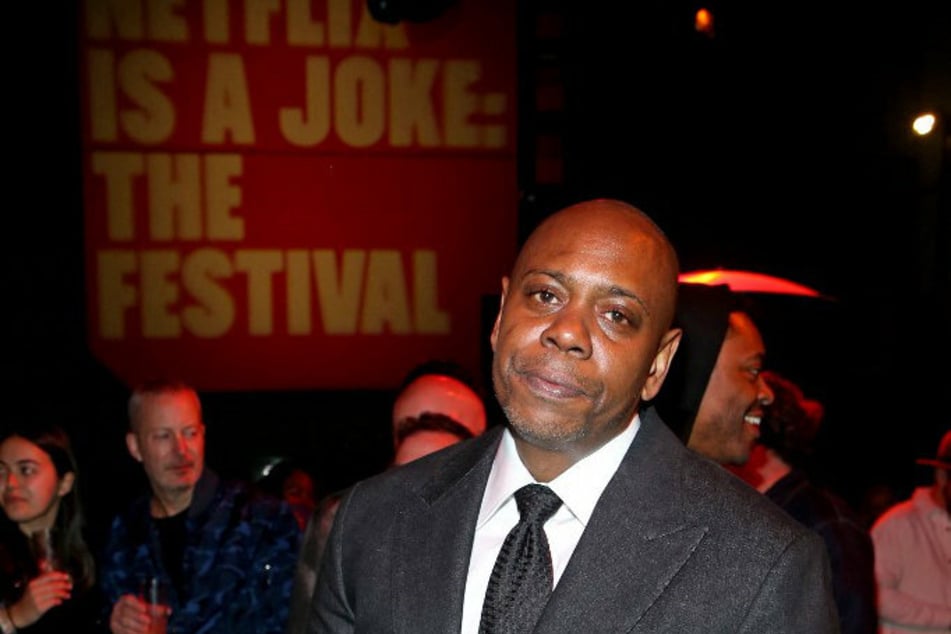 First Will Smith's Oscars slap, now this.
Late on Tuesday night, Dave Chappelle was doing his thing as part of Netflix Is A Joke comedy festival when an unknown man ran onto the stage and tried to tackle him.
Videos posted on social media showed the shocking moment, with the 48-year-old star being hit while in mid-flow.
The aftermath was also caught on tape. A large group of people, including actor Jamie Foxx, can be seen restraining the attacker, as well as getting in a good few kicks and stomps for good measure. Judging by photos that showed the horrific state of the man's arm as he was being taken out of the venue on a gurney, Chappelle's entourage managed to do some serious damage.
Police confirmed to KABC News that they were called to the scene at 10:45 PM PT. A person reportedly armed with a gun and a knife was taken into custody.
Meanwhile, Chappelle was unharmed and continued his set, joking that his assailant must have been "a trans man." The Emmy Award-winner has been heavily criticized for targeting the trans community in his acts.
According to the Daily Beast, Jamie Foxx later also told the audience: "I've been doing this for 35 years. I just stomped a n**** backstage. I've always wanted to do that."
Chris Rock, who was also present at the event, went for some low-hanging fruit with his quip: "Was that Will Smith?"
Cover photo: PHILLIP FARAONE / GETTY IMAGES NORTH AMERICA / GETTY IMAGES VIA AFP