Doja Cat upsets her fans by bashing their self-made nickname
Los Angeles, California - Pop star Doja Cat has landed in hot water due to her recent disparaging remarks about her devoted fan base, who lovingly call themselves "Kittenz."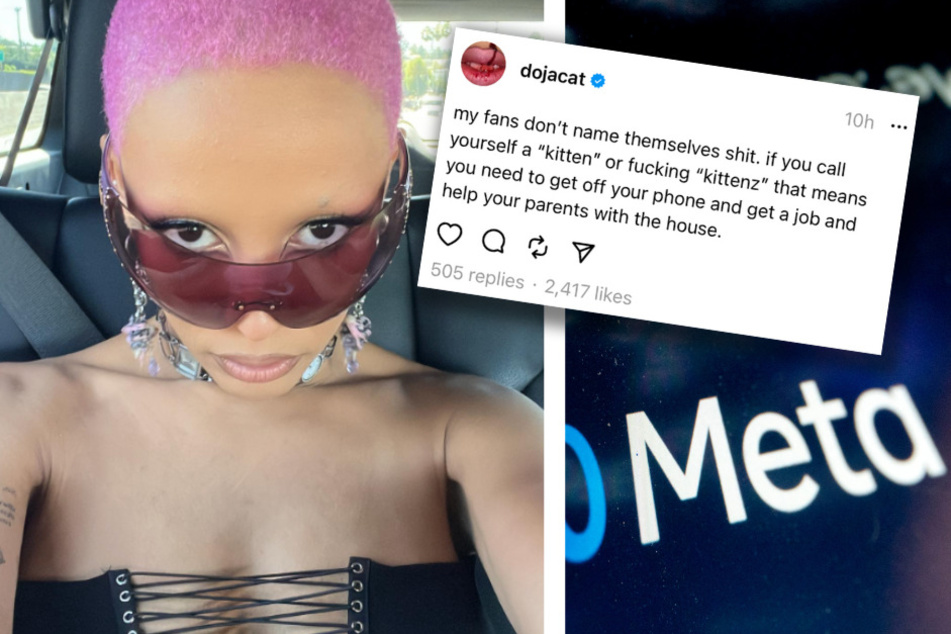 On Saturday, Doja Cat went on Threads to mock her fans for a nickname they have been using for years.
The 27-year-old singer dismissed the fandom's name, stating, "my fans don't name themselves s**t," and criticized fans identifying as "Kittenz" for not being productive.
"if you call yourself a 'kitten' or f**king 'kittenz' that means you need to get off your phone and get a job and help your parents with the house."
According to Perez Hilton, fans were quick to defend their loyalty and pointed out that Doja herself had referred to her fans as "Kittenz" in the past
Many couldn't believe Doja would say something so negative to the fans who have contributed to her incredible success.
Fans of Doja Cat express frustration over unruly Threads post regarding nickname
One fan replied to Doja's original post, writing: "i have never seen a celebrity drag and treat their fans like complete s**t as much as doja cat has, it's actually crazy."
Another fan added: "imagine telling your fans to get a job when they are the ones that buy your music, merch, and concert tickets."
Oddly enough, Doja Cat's harsh comments didn't stop there. When a fan asked for suggestions on what to change their account name to, as it paid homage to the "Kittenz" nickname, Doja advised them to delete their entire account.
What do you think of the Say So singer's Threads post?
Cover photo: Collage: Screenshot/Instagram/@dojacat/Threads/@dojacat/Stefani Reynolds/AFP