Dwayne "The Rock" Johnson is putting the final touches on an epic four-year tattoo project!
Beverly Hills, California – Dwayne "The Rock" Johnson had a monumental weekend finishing up a tattoo that's been evolving over the last four years.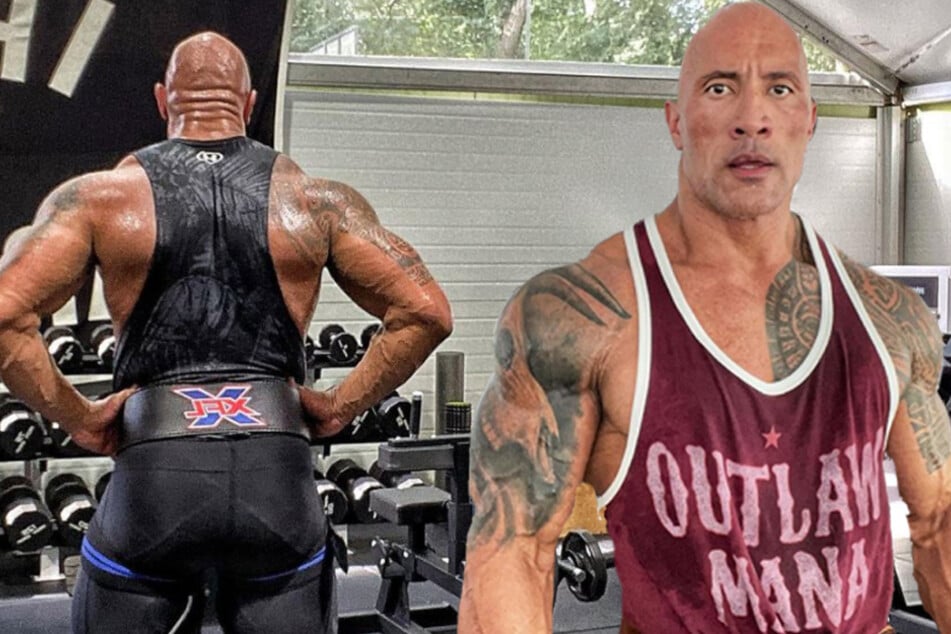 In this day and age, getting cover-up tattoos is the new norm, even for celebrities.
But working on one single cover-up piece for four years? That's an impressive and intricate feat; one that Dwayne Johnson has nearly completed as his four-year bulging bicep bull tattoo project comes to an end.
On Sunday, the 49-year-old Hollywood star posted a photo on Instagram of him getting inked by legendary tattoo artist Yomico Moreno in a peculiar setting: Johnson's basement.
According to the post's caption, Johnson spent 30 hours over the weekend getting the final touches added onto the tattoo he's been perfecting since 2017.
The design, which now spans his entire gigantic bicep, started out as a much smaller bull that only took up about one-fifth of his arm.
The initial expansion of the tattoo was done over three sessions, taking a combined total of 22 hours to complete. In an Instagram post from 2017, Johnson showed off the before and after of Moreno's initial work, noting the meaning behind the ink.
In the caption, the wrestler-turned-actor wrote, "Every detail is a reflection of my own personal history." He continued, "Cheers to living, learning, evolving and growing. And to the positive disrupters ready to dent the universe."
Since 2017, he's been having the shading, line work, and colors of his massive bull skull tattoo polished up so that it was as realistic, popping, and powerful as possible.
Although Johnson's latest Instagram post noted the tattoo was only "almost finished", it already looks like a masterpiece by one heck of an artist.
Cover photo: Collage: Screenshot / Instagram / therock