Elon Musk installs new X sign at headquarters that is giving San Francisco a headache
San Francisco, California - Elon Musk recently changed Twitter to X and installed a new sign at the company's main headquarters that is getting backlash from locals and officials.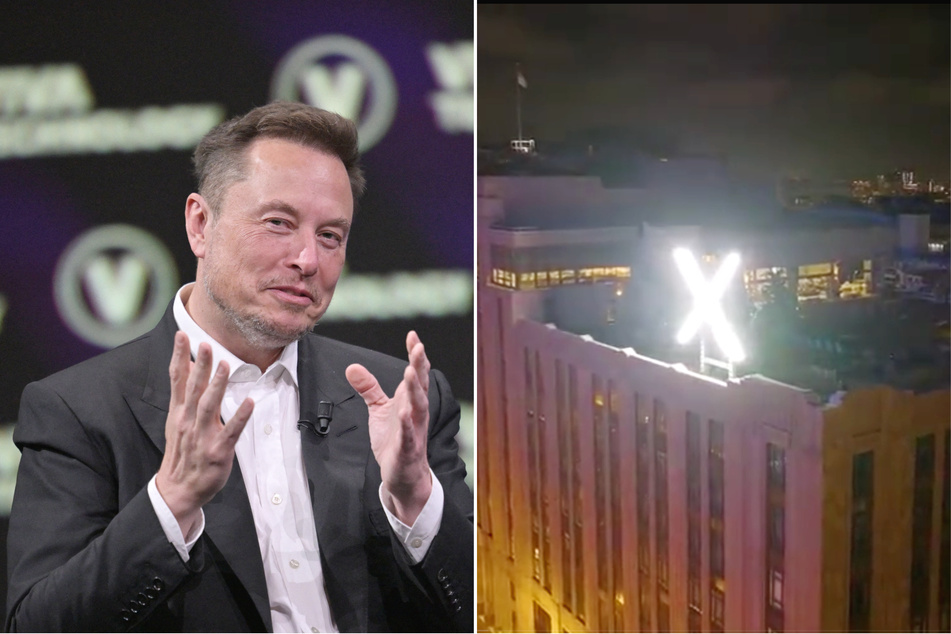 Early Saturday morning, Musk proudly shared a clip of the new sign – a large "X" resting on top of the building at 1355 Market St. that flashes bright white lights in various patterns.

The sign was installed on Friday, and according to the San Francisco Chronicle, it was done without proper permits, prompting the city to begin an investigation and issue a notice of violation.
A building inspector visited on both Friday and Saturday, but a report of the visits says they were denied access to the roof by X employees.
One employee informed the inspector that the "structure is a temporary lighted sign for an event."
The building's lease, which was signed by Twitter in 2011, includes a clause that bans rooftop and exterior signs, but Musk has been clashing with the property owner since he acquired the company last year.
Some residents aren't a fan of the sign, as another X user shared their own video which shows the lights from the sign visibly blasting into the windows of nearby apartment buildings.

Despite his many qualms with the city, Musk shared in a post that X will never leave, stating, "though others forsake you, we will always be your friend."
Cover photo: Collage: Alain JOCARD v AFP & Screenshot / X / @elonmusk