Will Elon Musk and Mark Zuckerberg fight at the historic Colosseum?
Rome, Italy - There's a rumor that billionaire tech icons Elon Musk and Mark Zuckerberg will stage their possible Ultimate Fighting Championship (UFC) fight at the historic Colosseum in Rome, but will it actually happen?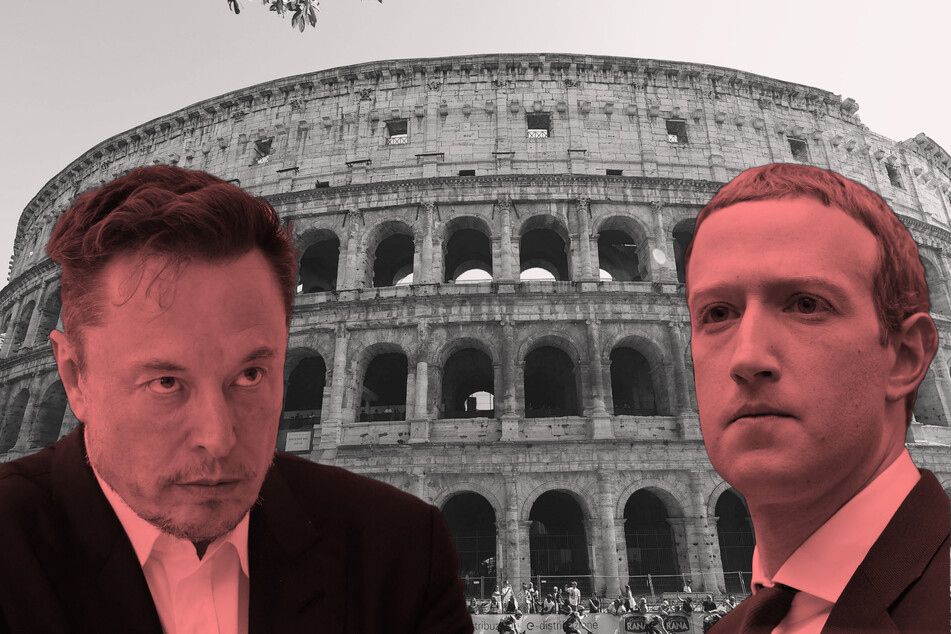 Will the bigwigs battle it out gladiator style?
According to TMZ, a source claims that an official with Italy's Ministry of Culture reached out to Zuckerberg with the idea of holding their epic throw down at the ancient stadium, and the Meta founder forwarded the idea to UFC President Dana White.
A call between the ministry and White has been schedule next week to discuss the specifics.
The more than 2,000-year-old Colosseum is one of the most popular historic buildings still standing. It is considered one of the seven wonders of the world, and has a seating capacity of 50,000.
Musk seemed to confirm the rumors, tweeting on Friday evening, "Some chance fight happens in Colosseum."
He followed up with another tweet, sharing a clip from the Monty Python movie Life of Brian, adding, "Need to work on my endurance." He previously agreed on Twitter to an offer to be trained by UFC great Georges St-Pierre to prepare.
But the Ministry of Culture released a statement hours after Musk's tweet that said "there has been no formal contact from the ministry nor any written document, even if the news appears tasty it is unfounded."
Is a Mark Zuckerberg and Elon Musk fight happening?
It's still up in the air whether a cage fight between the two will go down at the Colosseum or not, but a fight definitely seems to be happening.
White said he has talked to the billionaires separately "every night" for the last 10 days to organize the matchup.
Both Musk and Zuckerberg are said to be "all in."
Cover photo: Collage: LUCA BETTINI / AFP, LUDOVIC MARIN / POOL / AFP, & CHIP SOMODEVILLA / GETTY IMAGES NORTH AMERICA / GETTY IMAGES VIA AFP