X no longer marks the spot: Musk forced to take down blinding sign from Twitter HQ
San Francisco, California - The bright, flashing X ordered up by Elon Musk atop Twitter's San Francisco headquarters over weekend is gone, much to the relief of nearby residents who were irritated with the light beaming into their homes.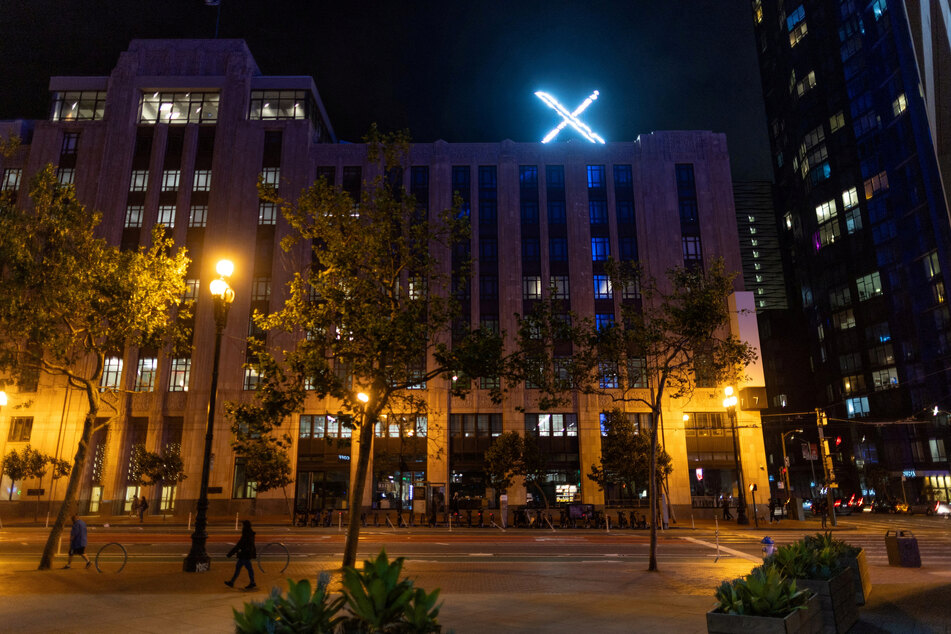 Officials said the sign – a monument to the abrupt rebranding of Twitter – came down Monday morning, following resident complaints and a notice of violation from the city that it had been installed without the proper permit.

A city inspector went to the building Friday to inform the company and inspect the sign on the roof but was denied access by a representative who claimed the structure was a "temporary lighted sign for an event," according to a record of the complaint from the San Francisco Department of Building Inspection.
The inspector informed the representative that the sign had to be removed. Inspectors returned the next day but were again denied access, records show.
Over the weekend, the Department of Building Inspection received 24 complaints about the structure, including concerns about its safety and bright light, said Patrick Hannan, the department's communications director.
In response to a post on the social media site alleging that San Francisco authorities were trying to force Musk to take down the sign, the billionaire replied with a laughing/crying emoji.

Twitter's choppy transition to X
The Twitter logo began a transition to X last week, shortly after Musk tweeted, "and soon we shall bid adieu to the twitter brand and, gradually, all the birds."

The X logo was projected onto the side of the company's headquarters on Market Street on July 23.
The next day, as X started appearing on desktop versions of the site, workers removing the vertical Twitter sign from the side of the building were reportedly stopped by police for not taping off the sidewalk to block pedestrians from areas where they could get hurt if something fell.
Cover photo: REUTERS