Florence Pugh tells critics to "grow up" after backlash over Valentino dress
Rome, Italy - Florence Pugh clapped back at the trolls who slammed her see-through Valentino dress.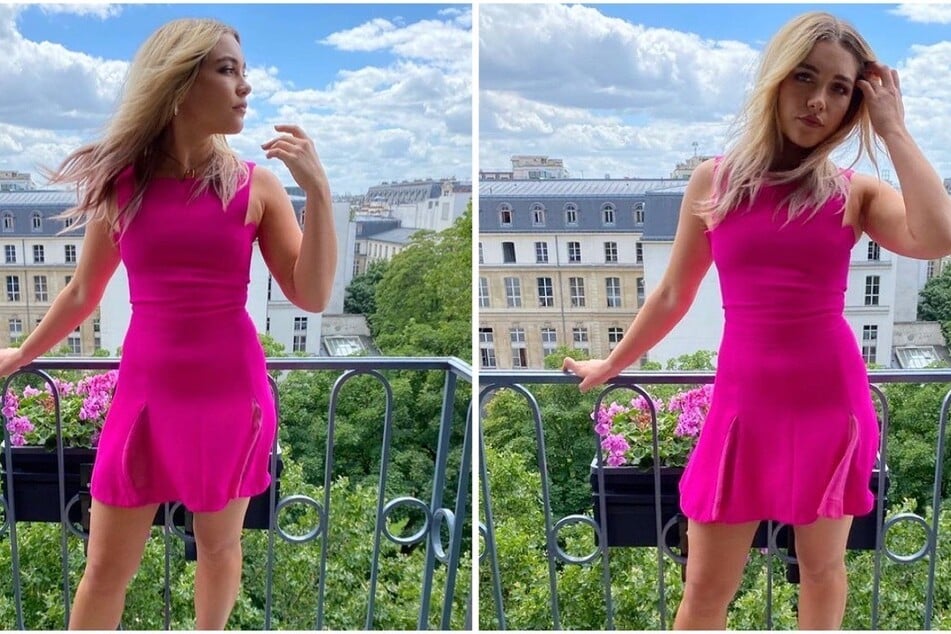 She's the new Black Widow for a reason!
Over the weekend, the Marvel actor received backlash for exposing her chest at Valentino's Fall/Winter 2022 Couture fashion show in Rome.
The Oscar-nominated star wore an eye-catching pink Valentino gown that featured a high neck and a flowing skirt.
Pugh paired the look with a set of equally bright pink platform pumps, geometric pink earrings, and a slicked-back hairstyle.
Yet, the star's 26-year-old star's stunning look was overshadowed by critics who couldn't get over the see-through material of the dress.
The backlash led Pugh to address her haters in a lengthy Instagram rant.
Florence Pugh says she's "not scared" of her body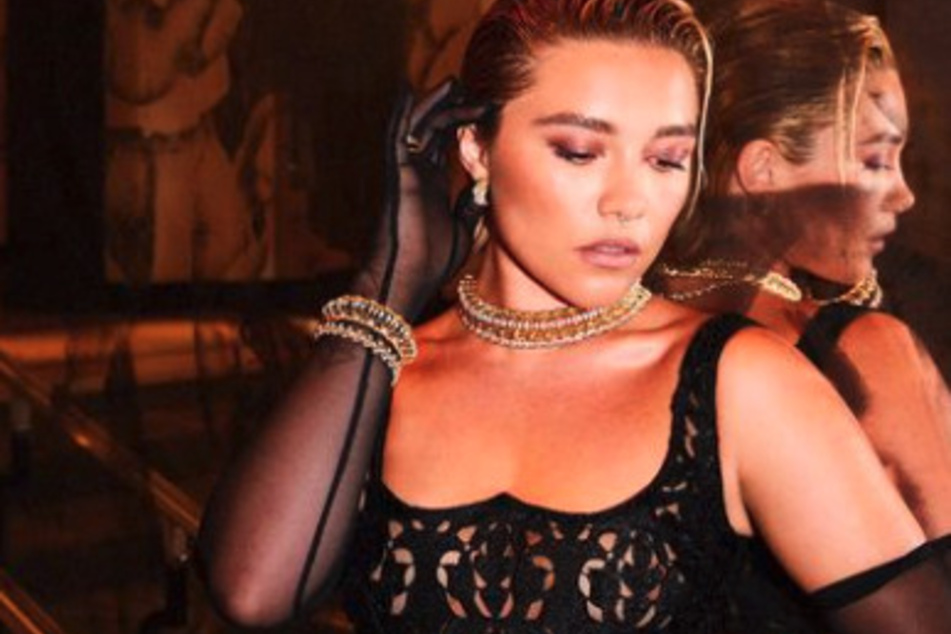 On Sunday, the Black Widow began the rant by acknowledging that there would be "commentary" about her "incredible" Valentino look.
"Whether it be negative or positive, we all knew what we were doing," she wrote.
Pugh continued by slamming the media for publicly "destroying" women's body.
"So many of you wanted to aggressively let me know how disappointed you were by my 'tiny tits,' or how I should be embarrassed by being so 'flat chested.' I've lived in my body for a long time. I'm fully aware of my breast size and am not scared of it."
Pugh then quipped, "What's more concerning is…. Why are you so scared of breasts?"
The star concluded her epic rant by adding, "Grow up. Respect people. Respect bodies. Respect all women. Respect humans. Life will get a whole lot easier, I promise. And all because of two cute little nipples…."
Pugh's classy yet fiery clapback was praised by her colleagues who applauded her bravery in the comments section.
"Ok this is what I been sayingggg," Parks and Recreation star Aubrey Plaza commented while Ariana DeBose wrote, "RESPECT. Period."

Cover photo: Collage: Screenshot/instagram/florencepugh