Hailey Bieber and Camila Cabello clap back at haters over body shaming
Los Angeles, California - Hailey Bieber and Camila Cabello have each recently slammed the paparazzi for body shaming and false pregnancy rumors.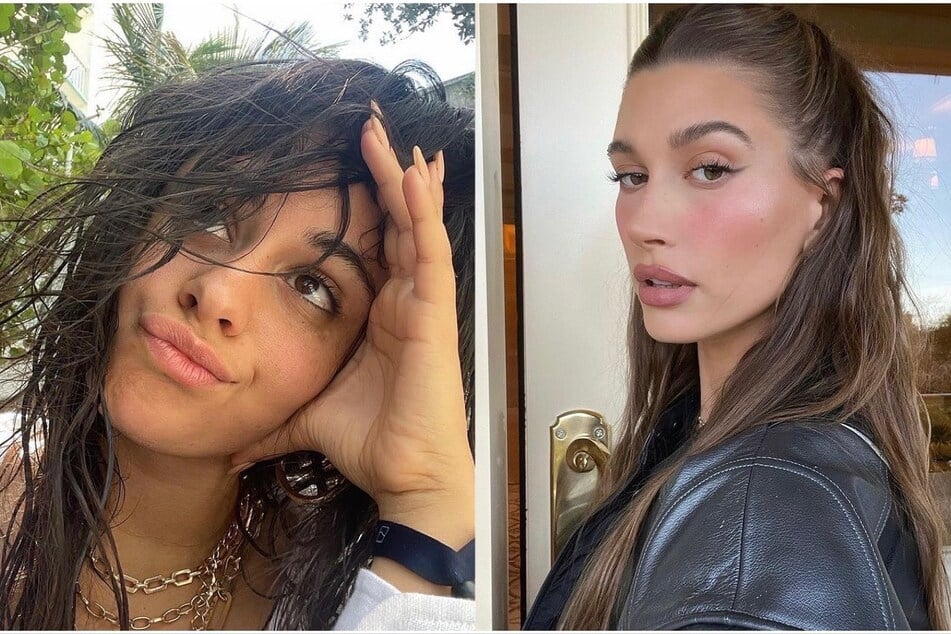 Unfortunately, both Hailey and Camila are among the many women in Hollywood who have been subjected to fans' pregnancy narratives and body shaming.
On Sunday, Hailey walked the red carpet at the 2022 Grammys with her hubby, Justin Bieber, in a flowing, white-silk, strapless Saint Laurent gown.
But the model's stunning look was ultimately overshadowed by whispers that she wore the flawless dress to conceal a baby bump.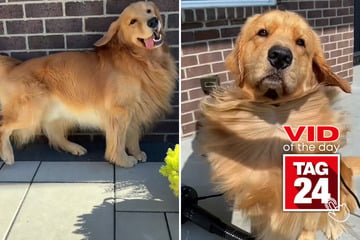 Hailey shared a few snaps from the evening on her Instagram, where one fan took the opportunity to question if she was expecting.
"I'm not pregnant leave me alone," the 25-year-old replied to the user.
Some fans also came to Hailey's defense, with one writing, "Anytime a woman doesn't wear something form-fitting, she's automatically labeled as 'pregnant.'"
Another user wrote, "Let's not talk about women's bodies.. it's not that hard."
Sadly, Camila also had to also speak out against the negative comments and remarks about her body.
Camila slams the culture of paparazzi in moving post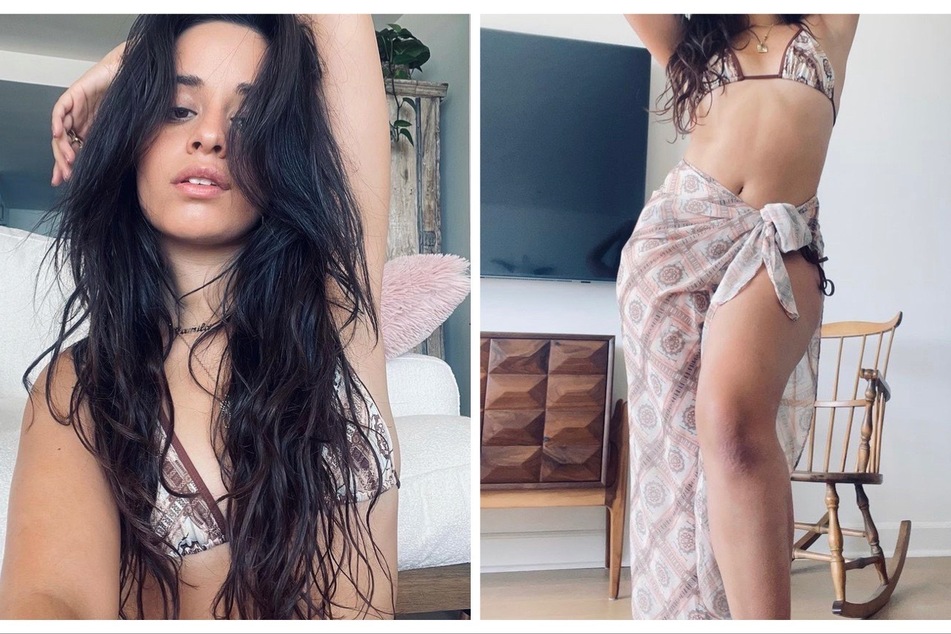 Over the weekend, the Señorita singer shared a lengthy post addressing her frustrations over constantly being photographed without her consent, which has negatively impacted her self-esteem.
"Somehow when I check in paps know and get me in my bikini and every time I've felt super vulnerable and unprepared. I've worn bikinis that were to small and paid no mind to how I looked, then saw pictures online and comments and been so upset," she began in the post.
Camila continued, "A culture who has gotten so used to an image of what a 'healthy' woman's body looks like that is completely not real for a lot of women. Photoshop, restrictive eating, over exercising, and choosing angles that make form, when we take deep breath, when we eat a meal, when we allow the waves to tussle around us."
The Havana artist further stressed in the post that she wanted to discuss the sensitive subject due to society's preference for focusing on appearance over the state of one's mental health.
"What is health if you are so fixated on what your body looks like that your mental health suffers and you can't enjoy your life? Who am I trying to look attractive for and am I even attractive to myself if I can't let loose and relax and have fun and be playful on a beautiful day at the beach?" the Havana singer questioned in the post.
She concluded, "Ironically, all the therapy, all the inner work is to try and get back to feeling like 7-year-old me on the beach. I'm mourning her today, happy, silly, breathing, pretending to be a mermaid, FREE."
While both ladies deserve praise for standing their ground and clapping back at the haters and naysayers, it is high time that society stops prematurely and unfairly judging a woman's body.
Cover photo: Collage: screenshot/instagram/haileybieber & camila_cabello