Halsey isn't the only musician whose label has pushed TikTok virality
Los Angeles, California – Halsey recently claimed that their label was barring them from releasing a new song without creating a fake viral moment on TikTok, but they're not the only music artist that's faced similar dilemmas.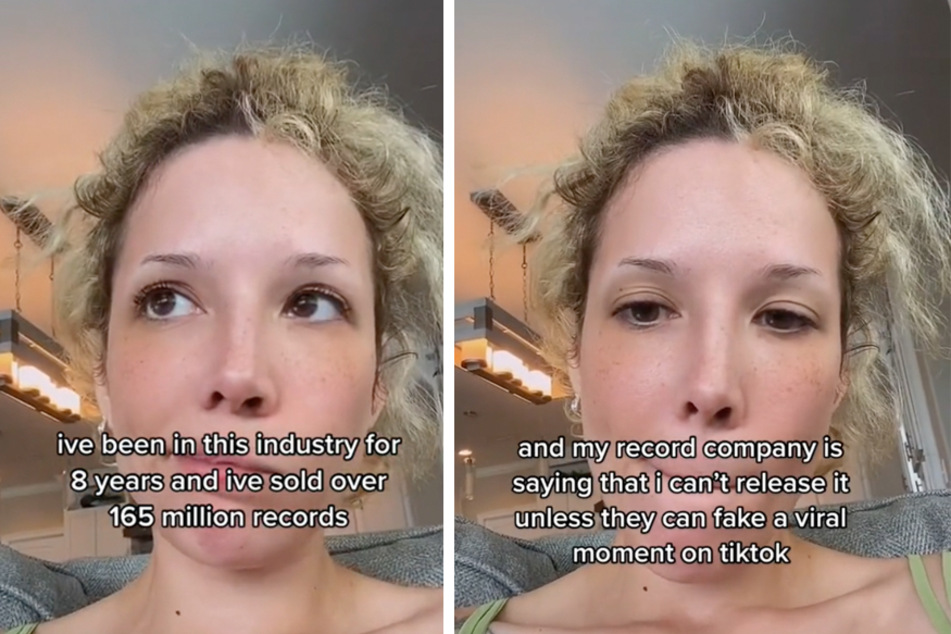 Being an artist in the music industry isn't always easy, and social media has undoubtedly added fuel to the fire.
Halsey spoke out on TikTok about their ongoing annoyance with longtime label Astralwerks-Capitol, claiming they wouldn't let her release a new song without first creating a "fake" viral TikTok "moment."
"Basically I have a song that I love that I want to release ASAP," they wrote in the on-screen text. "I've been in the industry for eight years and I've sold over 165 million records, and my record company is saying that I can't release it unless they can fake a viral moment on TikTok."
A rep with their label responded to the singer's claims, telling Variety, "Our belief in Halsey as a singular and important artist is total and unwavering. We can't wait for the world to hear their brilliant new music."
Fans have sounded off in Halsey's defense in the comments, but it made us wonder: how many other artists have been put in a creative prison with labels hounding them to be more present on TikTok before major releases?
As it turns out, Halsey isn't the only one in limbo with their label as musicians like Florence + The Machine, Megan Thee Stallion, Ed Sheeran, and The Kid LAROI have all been thrown into the virality crossfire by their labels.
We're looking back at the times when these artists were told to create viral moments on social media in accordance with music drops.
Music artists that have faced similar viral asks by labels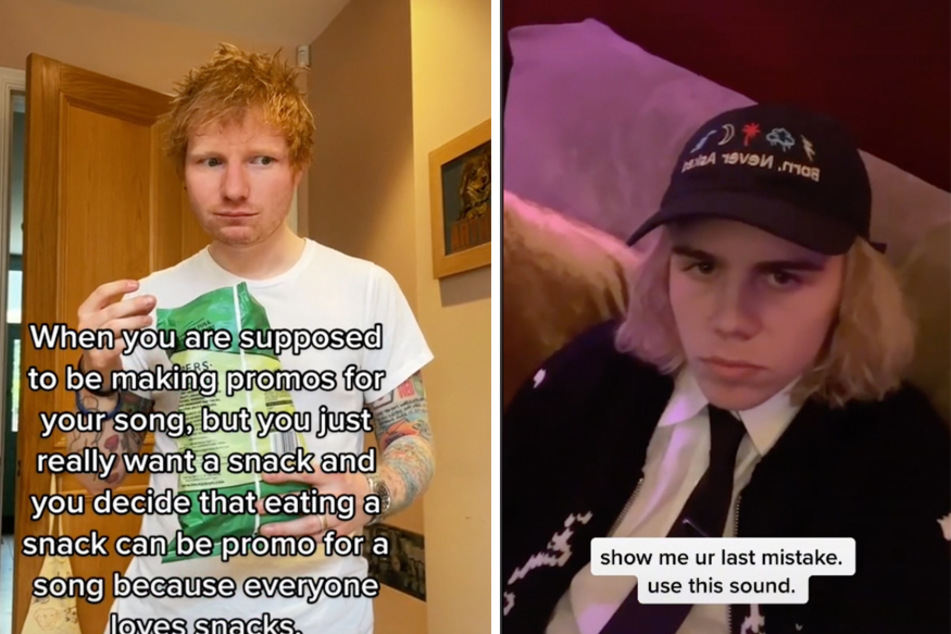 Rather than giving his label exactly what they wanted, Sheeran put his own quirky flare on his TikTok promo.
"When you're supposed to be making promos for your song, but you just really want a snack and you decide that eating a snack can be promo for a song because everyone loves snacks," the singer wrote in the on-screen text while he munched on some chips.
Though his label was probably hoping for content associated with a trending sound, they can't say he didn't try. Also, he's not wrong: everyone does love snacks.
When you're just starting out in the music biz, it's not uncommon to fall in line with what label executives are asking, and it seems like The Kid LAROI did just that.
In April, he started some fake beef with former manager Scooter Braun to promote his new single A Thousand Miles, referring to him as his last mistake as his song played in the background.
Later, Braun cleared the air by saying there was no bad blood, and he had text message receipts with the 18-year-old to prove it.
Roughly one month before Florence + The Machine's new album Dance Fever was poised to drop, the band's frontman Florence Welch posted a promo video captioned, "The label [is] begging me for 'lo-fi TikToks' so here you go. Pls send help."
Instead of giving in to the label's demands, Welch offered up an exquisite a cappella performance of My Love that's so good, we're sure the label wasn't even mad about it.
If one thing's for sure, it doesn't look like music reps will be letting up on the whole "viral moments on TikTok" thing anytime soon.
Cover photo: Collage: Screenshot/TikTok/Halsey