Harry Styles helps fan: "You're officially gay, my boy!"
London, UK - Harry Styles helped a fan come out in the middle of his concert at Wembley Stadium.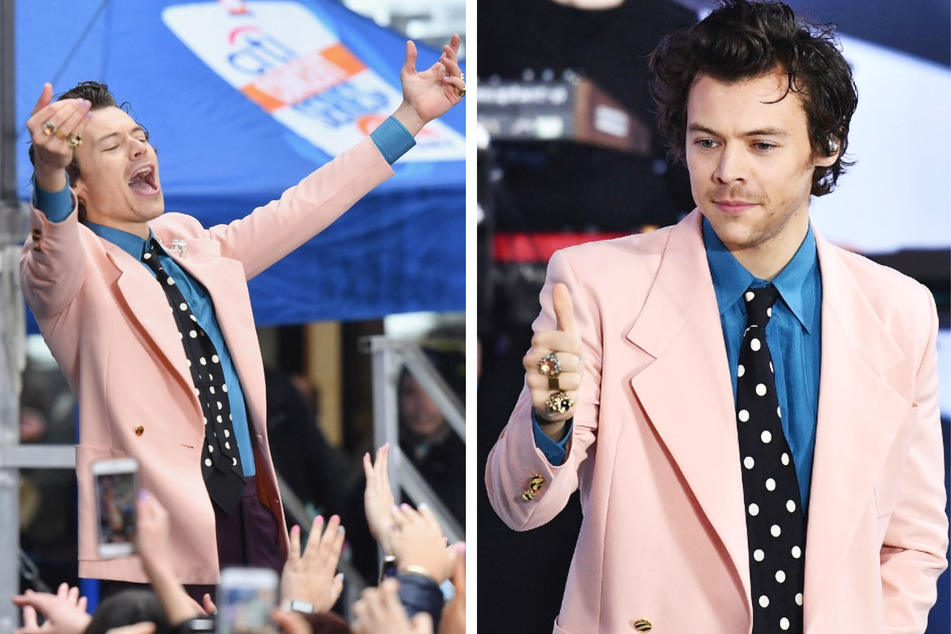 Nothing says Pride Month quite like coming out to a stadium full of concertgoers.
A video from Styles' show at Wembley Stadium on Saturday showcased the moment he made one lucky fan's wish a reality.
The singer reportedly stopped mid-song after spotting the fan – who traveled from Italy to London for the show – holding up a sign that read: "From Ono To Wembley: Help me come out."
In the video, the Grammy-winning artist retrieves the sign and holds it up for the audience before asking the fan, "So, you'd like the people of Wembley to bring you out?"
After a roaring applause from the crowd, Styles swaps the sign for a pride flag then says, "When this flag goes over the head, you're officially gay, my boy!"
Following a bit of banter, the Watermelon Sugar singer raises the flag above his head: "Congratulations – you are a free man!"
On Sunday, Styles hit up Twitter to rave about his Wembley show. "Last night was one of my favorite shows we've ever played. I don't know where to begin thanking you, I'm completely overwhelmed. I'm so grateful, I'm so happy," he wrote.
Harry Styles' latest album, Harry's House, is streaming everywhere.
Cover photo: Collage: ANGELA WEISS / AFP