Harry Styles' rise to fame receives epic comic book adaptation
Los Angeles, California - The epic rise to fame of Harry Styles is getting the comic book treatment!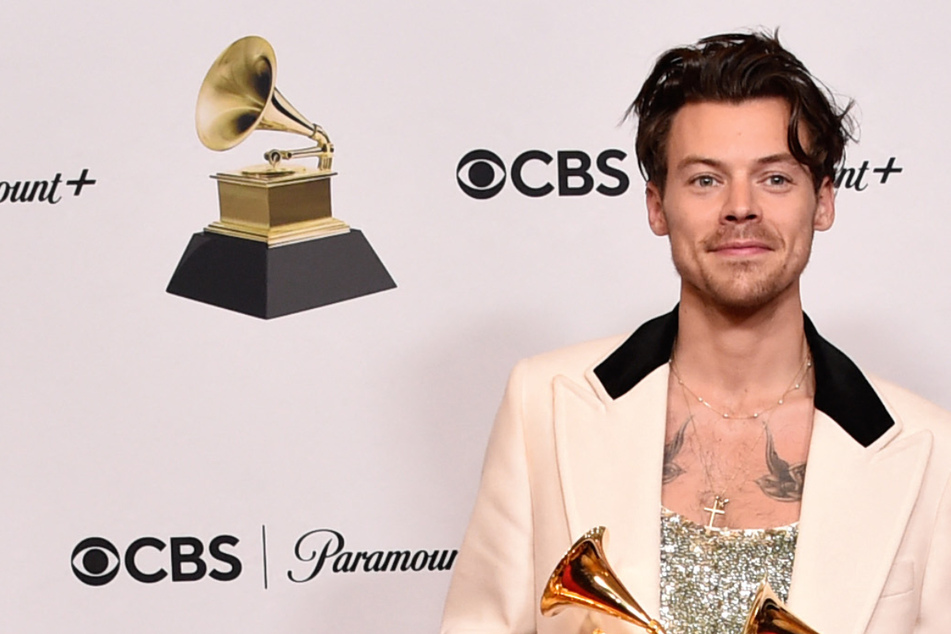 After making his debut in the Marvel Cinematic Universe, the 29-year-old is doubling down on his superhero status with his very own comic book.
Fame: Harry Styles by Darren G. Davis follows the Watermelon Sugar singer's rise from a British boy bander to Grammy-winning solo artist.
"TidalWave Comics shares the story of Harry growing up in England, to his rise to FAME in One Direction as well as his Grammy winning solo career," the book's description reads.
A first-look shows recreations of several iconic moments in Styles' music career, including the release of One Direction's What Makes You Beautiful, his debut as Vogue's first solo male cover star, the launch of his beauty brand Pleasing, and his role in 2021's Eternals.
Fame: Harry Styles was already an Amazon bestseller ahead of its release on Wednesday as fans rushed to get their hands on a copy.
Harry Styles was previously featured in Lizzo's comic book
The upcoming biography isn't the first time Styles have been featured in a comic book, as he was drawn in TidalWave Comics' Female Force: Lizzo, which came out in April.
The artwork features the As It Was singer performing in Miami alongside his fellow Grammy winner friend on stage for a rendition of her hit song, Juice, in early 2020.
Fame: Harry Styles is available now as both an eBook and physical book.
Cover photo: Alberto E. Rodriguez / GETTY IMAGES NORTH AMERICA / Getty Images via AFP