Harry Styles throws a stylish slumber party in the Late Night Talking video
New York, New York - Harry Styles seldom misses, and his music video for Late Night Talking is no exception.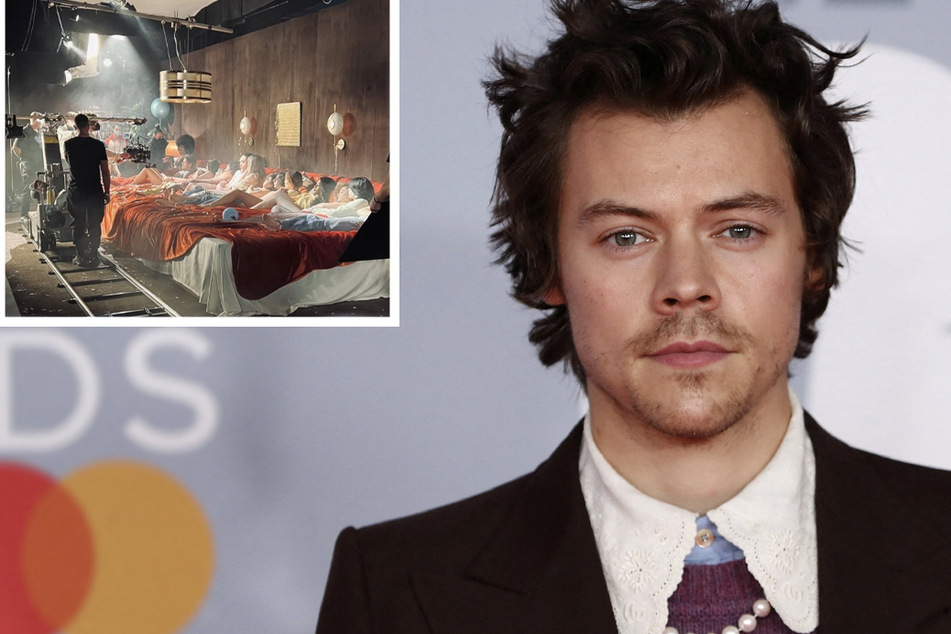 The long-awaited video for the song many believe to be about Harry's rumored love affair with Olivia Wilde (38) is finally here, and we're impressed.
Clad in pajamas that only Harry could pull off in such a fashion-forward way, the 28-year-old moves from bed to bed with different partners joining him in a variety of locations such as an art gallery, a bustling street, and even amongst the clouds!
At one point, a pillow fight breaks out amongst the numerous ladies surrounding Harry in bed with feathers flying and all.
According to the Twitter account Harry Styles Charts, the video amassed over 300,000 views in the first three minutes of its existence on YouTube. The video has now racked up more than two million views in just four hours.
Late Night Talking is the second single from the music artist's third studio album Harry's House, which dropped on May 20.
The lyrics of the song definitely point to a special someone in the former boy band singer's life: "We've been doin' all this late night talkin' / 'Bout anything you want until the mornin' / Now you're in my life / I can't get you off my mind."
Whether it's about his rumored girlfriend or just a gorgeous little soft-rock bop, Lake Night Talking is one gem of a song and the music video only elevates it.
Cover photo: Collage: Screenshot/Instagram/harrystyles/REUTERS