Hollywood mourns the death of Betty White
Los Angeles, California — A couple of weeks shy of her 100th birthday, on the last day of an already cruel 2021, Hollywood legend Betty White died Friday. News of her passing prompted an outpouring of condolences and remembrances on social media from former co-stars and admirers of the beloved actor, whose work and popularity spanned nearly eight decades and had the longest career of any female TV entertainer.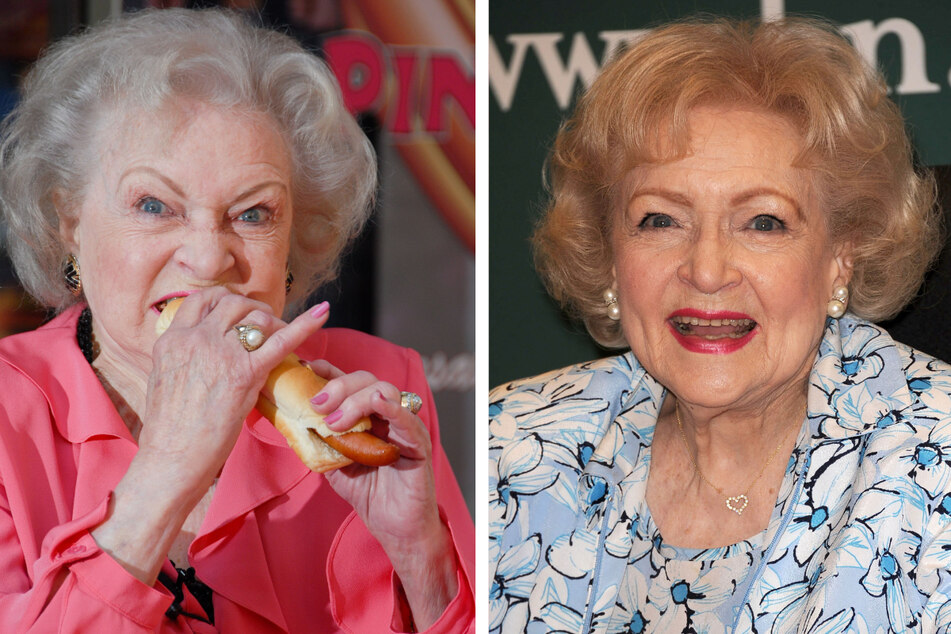 Best known for her memorable comedic work on sitcoms, most notably as flirtatious TV host Sue Ann Nivens on The Mary Tyler Moore Show and ditzy widow Rose on Golden Girls, White died at her home of presumed natural causes in Brentwood at age 99.
The screen veteran was named the female entertainer with the longest television career by Guinness World Records, having started out in 1939.
She has also written several books and has won five Primetime Emmy Awards out of 21 nominations, and a handful of other top accolades.
But a scene-stealing movie part as a kooky grandmother in the 2009 summer hit The Proposal opposite Ryan Reynolds and Sandra Bullock, and a string of TV appearances that followed, helped transform her into America's favorite working comedian in her 80s and beyond.
Henry Winkler, who appeared opposite White in the 1973 episode, The Dinner Party, of The Mary Tyler Moore Show, posted on Twitter that it "is very hard to absorb you are not here anymore.. But the memories of your deLIGHT are .. Thank you for (your) humor, your warmth and your activism."
Steve Martin shared a memory on Twitter of his encounter with White in 1974 while he was the opening act for Linda Ronstadt at the Troubadour in Los Angeles. While passing through the lobby, he saw White and husband Allen Ludden waiting in line: "I loved Betty White, so I went up to them: 'I'm so honored to meet you both.' And then I said, 'Isn't Linda great?' She said, 'We came to see you.' I said, 'Why?' 'Because we heard you were funny.' I was elated."
Comedian Kathy Griffin also went down memory lane with a string of tweets, beginning with the first time she met White on the set of the NBC sitcom Suddenly Susan.
"I had accidentally parked in her parking spot that day," Griffin wrote, recalling that White yelled "from the back of the soundstage for everyone to hear, 'Where's that redheaded bitch who stole my parking spot?' SWOON. A friendship was born."
White would have celebrated her 100th birthday on January 17. She was this week's People magazine cover girl, where she discussed the prospect of reaching the big milestone: "I'm so lucky to be in such good health and feel so good at this age," the veteran actor told the outlet. "It's amazing."
A Superbowl commercial, hosting SNL, and an author – all in her 80s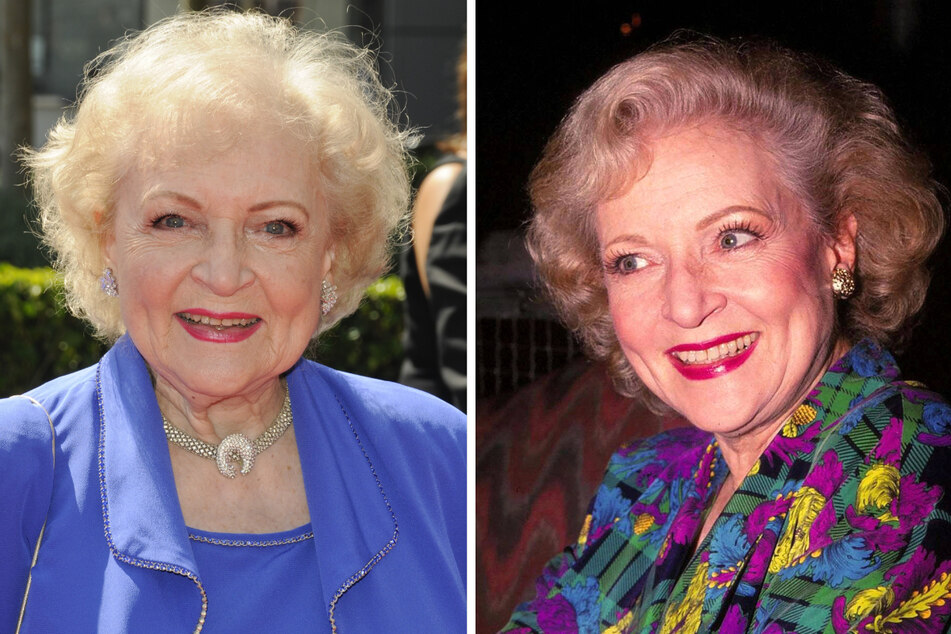 White was born in Illinois on January 17, 1922 and had a television career spanning more than 80 years.
She appeared in hit sitcoms including Hot In Cleveland, The Mary Tyler Moore Show, The Betty White Show, and Life With Elizabeth.
"I'm not new to live TV," the 88-year-old White reminded America on Saturday Night Live as she became the oldest person to host the late-night comedy show in May 2010. She recalled that she had starred in a sitcom, Life With Elizabeth, which aired live from 1953 to 1955. She also hosted the Macy's Thanksgiving Day Parade in the 1980s.
"Of course, back then, we didn't want to do it live," she said. "We just didn't know how to tape things." Then, a perfectly timed beat and the punch line for SNL: "So I don't know what this show's excuse is."
Her Emmy-winning turn as the host of Saturday Night Live was a result of a Facebook campaign that started after she appeared in an irreverent Snickers ad that debuted during the 2010 Super Bowl.
In the commercial, she is clobbered in a pick-up football game when a player huffs: "You're playing like Betty White out there!"
"That's not what your girlfriend says," she retorts, playing off her sweet yet salty image.
Since 2010, she had starred as a cranky yet cheeky housekeeper in a sitcom for TV Land, Hot in Cleveland, a role she embraced at age 88 ½. She followed that by publishing her third memoir, and hosting NBC's Betty White's Off Their Rockers, a hidden-camera show that featured elderly pranksters. In 2018, when PBS announced it was pulling together a documentary on White, she found herself trending Twitter.
At an age most actors have settled into retirement, White was suddenly TV's go-to guest star.
"It's so ridiculous at my age to have all this going on," White told The Times in 2010. "I'm loving it."
Marriages and humor through it all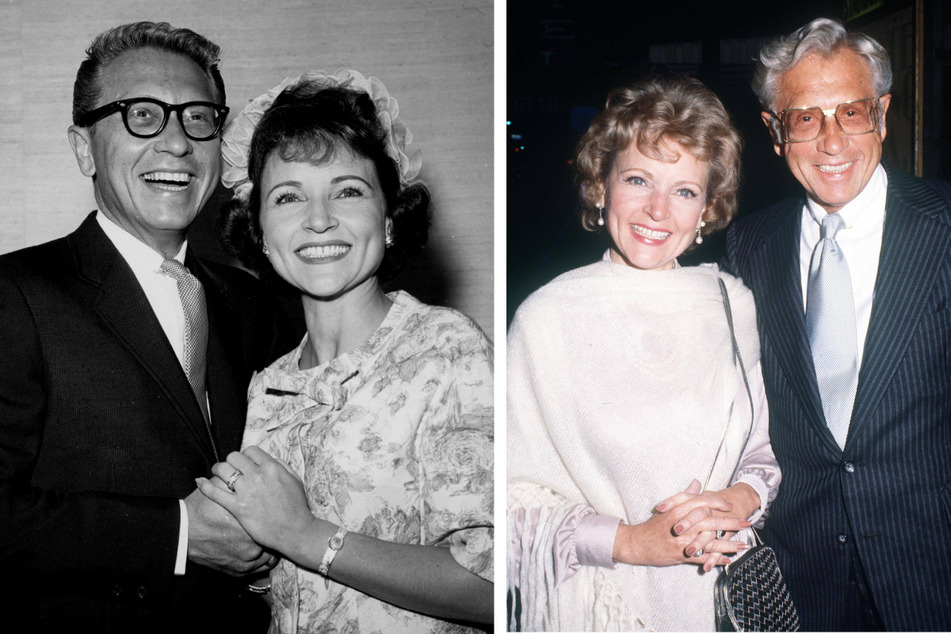 In television's infancy, White was a rarity — a woman who had creative control in front of and behind the camera, according to the Paley Center for Media.
Three years after participating in a 1949 test of TV transmission, White formed a company, Bandy Productions, that produced her syndicated early 1950s sitcom Life With Elizabeth and the shorter-lived domestic comedy that followed on ABC, Date with the Angels.
Frustrated with her early experiences with series television, White turned to a then-popular genre, game shows, and was a regular on such staples as Match Game PM and Password, hosted by Allen Ludden, whom she married in 1963. They were married for 18 years before Ludden died of cancer at 63 in 1981. She never married again.
Her two brief earlier marriages ended in divorce. One was to a World War II soldier who took her home to an Ohio chicken farm — "a nightmare," she later said — and the other to Lane Allen, a casting director for Universal Studios. She had no children.
She was also a frequent, quotable presence on talk shows that stretched from Jack Paar's late-night program in the 1950s to Jimmy Kimmel Live! in 2011 and again in 2015.
In her earlier appearance on Kimmel, the host asked White who'd driven her to the studio. She said she'd driven herself to the set.
"I've been driving since I was 4. No, no, no. That was something else," she told Kimmel. "That's when I lost my virginity."
White was an outspoken animal activist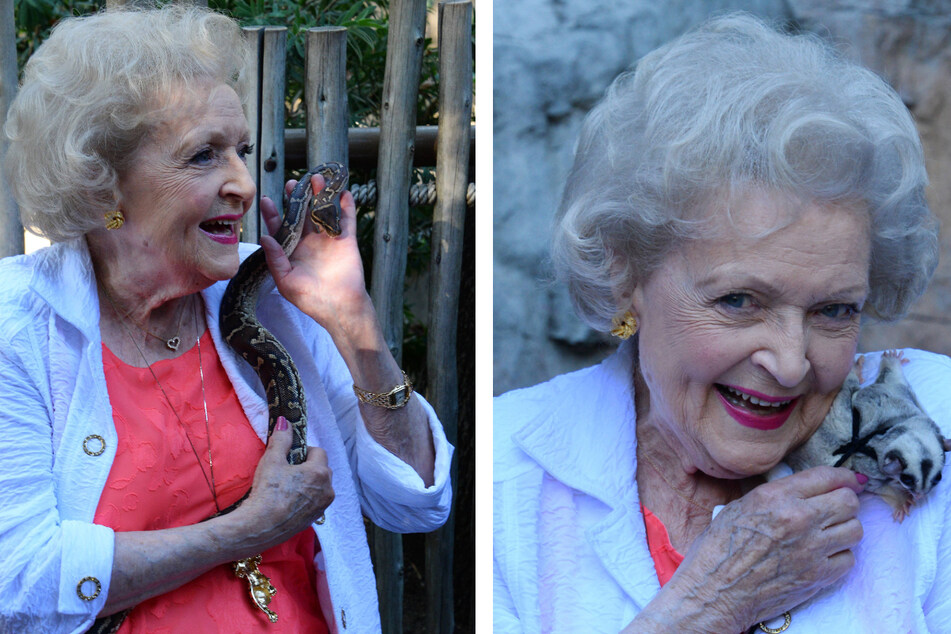 Recognized in early 2010 with a Screen Actors Guild Life Achievement Award, White called the honor "the highest point" of her professional life — and sprinkled her speech with bawdy asides.
Although her career did have a resurgence, she never really went away after The Golden Girls left the air in 1992 after seven years.
She regularly guest-starred on TV shows and had recurring roles on a number of them, including — in her 80s — Boston Legal and the soap opera The Bold and the Beautiful.
When she guest-starred as a slightly mad version of herself on The John Larroquette Show, White won another Emmy, in 1996.
"Betty White has logged more hours on television, I think, than any other human being," her longtime friend Mary Tyler Moore said in a 2001 interview.
With her bright blue eyes, dimpled cheeks and wide smile framed by a heart-shaped face, White was often cast as the sweet-tempered sparring partner in many domestic comedies — a type she later slyly played against.
"She created one of the great television characters in situation comedy history," Moore said during a 90th birthday salute to White that aired in January on NBC.
Her two passions, White often said, were show business and animal activism.

"To be able to spend a lifetime in the business you love with the people you love, and get away with it, it's just marvelous," she said on her 90th birthday special. "I'm the luckiest old broad on two feet."
White had planned to mark her 100th birthday on January 17 with a movie event screening in theaters nationwide to celebrate her life.
Cover photo: Collage: IMAGO/agefotostock