Is Mark Zuckerberg training for the Apocalypse?
Palo Alto, California – Mark Zuckerberg is getting his gladiator on. The Facebook creator shared videos of himself on Instagram shooting a bow and arrow and throwing spears towards a bullseye, perhaps in preparation for the unknown.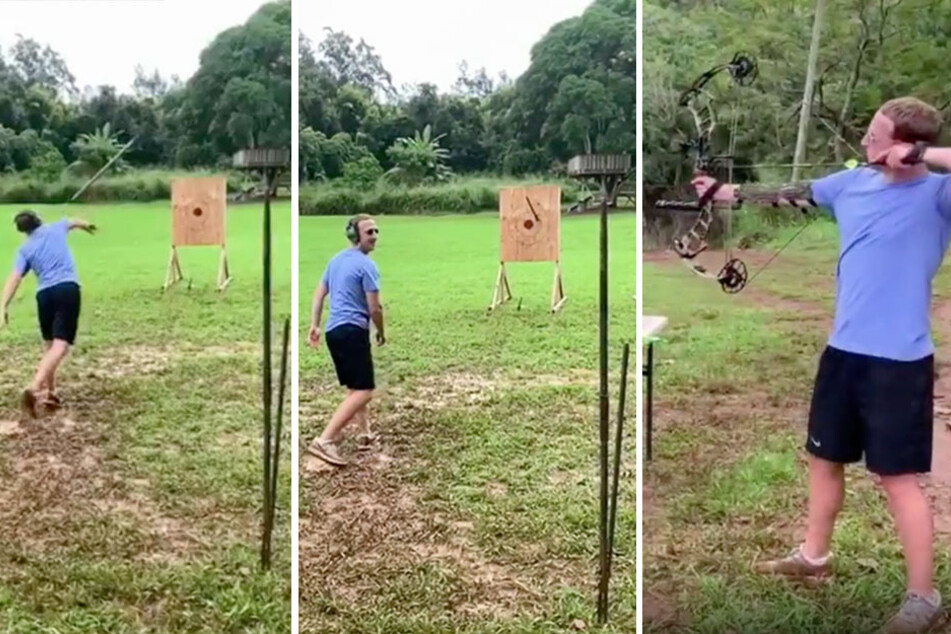 When a tech mogul takes on an athletic feat of any kind, the world watches.
This was proven to be true after Mark Zuckerberg posted videos of himself dabbling in archery that have gone viral, making people wonder what the mysterious man behind Facebook could be up to.
Although, this wasn't the first time Zuckerberg posted himself trying something new in the great outdoors on his page.
In May, the 37-year-old shared a video of himself taking on the ocean waves atop what seems to be an electric hydrofoil surfboard.
Given that it's a powered board that doesn't take much besides decent balance to operate, the triumph comes in second to his gladiator-like escapades from the weekend.
The new video of him practicing his bow and arrow skills was captioned, "If I were an Avenger, pretty sure I'd be Hawkeye," referring to a fictional character from the Marvel universe whose weapon of choice is, of course, a bow and arrow.
One thing he's left out? The reason behind all the archery and spear-throwing prowess.
It could be a one-off experience of Zuckerberg wanting to dabble out of mere curiosity, or perhaps the start of a long-term training program to fend off zombies, should the Apocalypse come.
One Instagram user praised his "impressive" efforts, while others accused him of using targeting AI and aimbot – a type of cheat code players use on games like Minecraft – to draw the bow faster and shoot it more accurately.
With AI assistance or not, it's still pretty impressive that the Facebook CEO could knock out six targets on his first attempt.
Cover photo: Collage: Screenshot/Twitter/GenePark & Screenshot/Instagram/zuck