Jhené Aiko and Big Sean say "hello" to their new baby boy!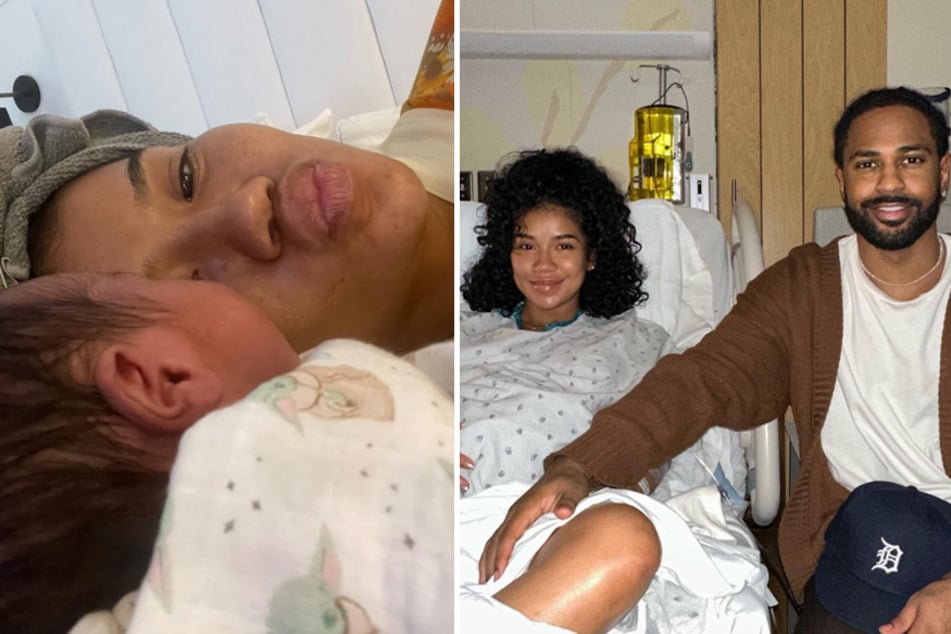 After announcing their pregnancy in July, it seems that the couple has finally welcomed their baby boy into the world.
On Friday, Aiko and Big Sean respectively took to Instagram to announce the birth of their son, Noah Hasani.
The Stay Ready singer posted a series of snaps on IG featuring herself, Sean, and various family members – including a sneak peek at her new baby boy. According to the post, Noah was born on November 8.
"After 24 hours of labor, a total lunar eclipse, and while it was pouring rain… he came," Aiko wrote in the caption. My baby Yoda, my Sani 💙."
Sean shared a similar message on his Insta carousel post that included some of the same snaps as Aiko's, and others of himself waiting in the hospital, and one holding his newborn son.
In the caption, Big Sean wrote: "After 24 hours of Labor, A Lunar Eclipse, with rain from the beginning of labor til he was born, he's here safe and sound. Happy, Healthy and everything we could ever ask for and more. Any and everything for you Son. 💙Noah💙"
This is the couple's first child together. Aiko has a 13-year-old daughter named Namiko Love Browner with her ex, O'Ryan Omir Browner.
Congrats to Jhené Aiko and Big Sean on their new baby boy!
Cover photo: Collage: Screenshot/Instagram/jheneaiko