Justin Bieber's Biebs Brew now has some brand-new merch to go along with it
Toronto, Canada - Justin Bieber's collab with Canada's coffee and fast food giant Tim Hortons is the gift that keeps on giving. After Timbiebs and Biebs Brew, the company will roll out a new branded tumbler for fans.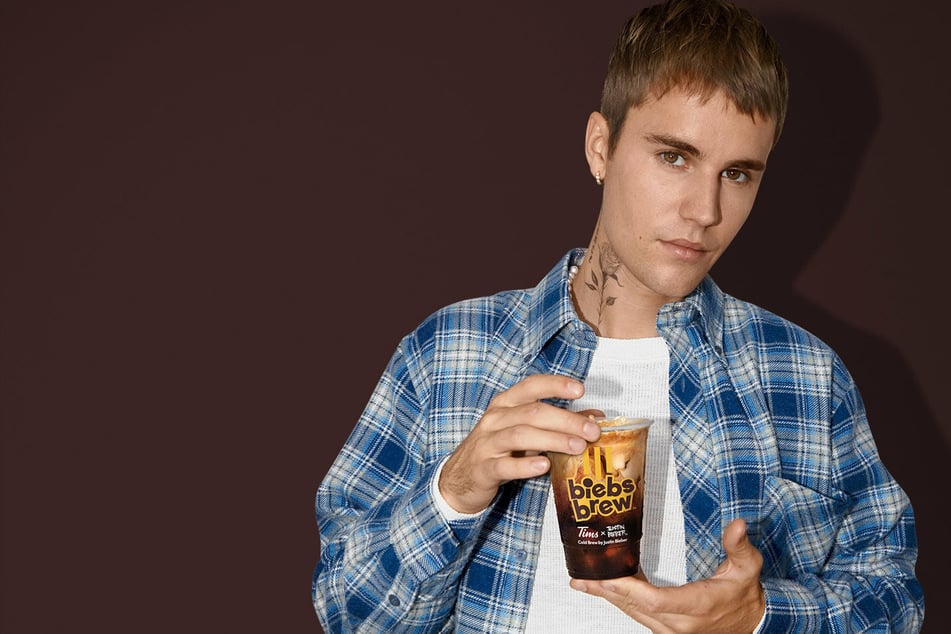 It's safe to say that Tim Hortons execs are big Beliebers. How could they not be, since everything that comes out of their partnership with the pop star is a hit with customers.
Having already hit the jackpot with branded bite-sized donuts (Timbiebs) last year and, more recently, the Biebs Brew iced coffee, the franchise is now set to complete the hat-trick with a dedicated tumbler.
The stainless-steel product has a reusable straw and proudly displays that big Biebs Brew logo. It will roll out along with the limited-edition drink on June 6, although it's not clear whether both will be available in the US. The Instagram post announcing the tumbler says "CA only" in the caption. That – plus the whole limited-edition aspect – might turn it into a seriously valuable collector's item for Bieber fans.
The 28-year-old singer is currently on his continent-spanning Justice World Tour, playing sold out arenas everywhere from the States, to Europe and Asia.
He's also sporting a brand-new set of grills with which to dazzle the crowds with.
Cover photo: Tim Hortons