Adidas ruling on Ye West's Yeezy brand's $75 million bank freeze overturned by Judge
New York, New York - Kanye West may have been right about a freeze on some of his bank accounts, as a federal judge has overturned a secret court ruling that granted the freezing of millions in accounts held by Ye's Yeezy brand.
On Friday, federal Judge Valerie E. Caproni lifted a previous court order that allowed for the freezing of $75 million in bank accounts held by Yeezy, ruling that Adidas failed to "confirm" the order against Yeezy in court, which is required by New York state law in such asset freezes, per Billboard.
Because of this, the judge ruled that Adidas "deprived" Yeezy a fair chance to challenge the freeze.
Friday's ruling relates to the case Adidas filed against Yeezy on November 11, weeks after severing its longstanding ties with Ye West following his numerous antisemitic outbursts.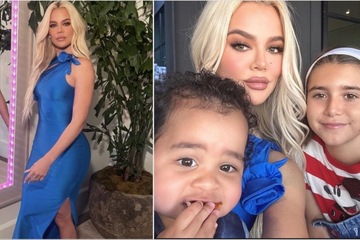 Adidas reportedly chose to file its case because the company believes $75 million of its money is chilling in Yeezy's bank accounts. Because of this, the company wanted to make sure the money didn't disappear as the respective companies sort out their separation.
Judge Caproni swiftly granted Adidas' request for an "attachment" order on an ex parte basis – meaning the asset freeze was granted without giving Yeezy a chance to counter, claiming there was "a risk that Yeezy will remove or dissipate assets" if given advance notice.
The case has been "under seal" until last week, when the judge filed to make the records public.
Adidas and Yeezy have been battling it out over asset freeze
Lawyers for Adidas and Yeezy have apparently been duking it out for weeks over whether the asset freeze should remain, with Yeezy lawyers claiming the athletic company "failed to show that it was ever entitled to such an order in the first place."
In Friday's ruling, Judge Caproni agreed: "Adidas's failure to file a motion to confirm nullifies the attachment order."
The ruling means that Yeezy's bank accounts will no longer be frozen by the previous order. However, the arbitration case filed by Adidas is still pending, and the company may seek to freeze Yeezy's assets once more.
Cover photo: Collage: Collage: SCOTT OLSON / GETTY IMAGES NORTH AMERICA / Getty Images via AFP / IMAGO / MediaPunch