Amy Schumer takes aim at Kanye West with Nazi comparison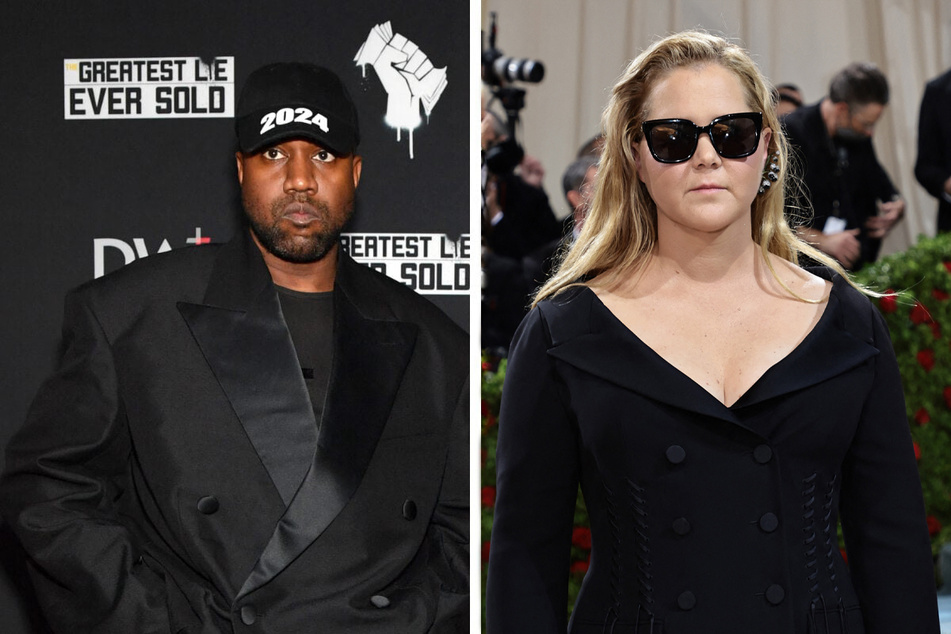 The 41-year-old comedian referenced the Chicago-born rapper when talking about her husband Chris Fischer (42), who is autistic.
"My husband has autism spectrum disorder – they used to call it Asperger's syndrome – then they found out Dr. Asperger had ties to the Nazis ... Kanye," she said softly on Saturday night's episode. She then tapped her microphone and looked at it saying, "That's weird," then said, "Isn't that crazy?"
Schumer then quickly moved on to talk about how her husband's diagnosis has affected their lives together.
"A couple of weeks ago, we were sitting outside, it was a beautiful evening, it looked like it was going to rain, and I was sentimental," she said. "Even though the last few years have been so stressful with the pandemic and everything, I said these times with you and our son have been the best years of my life. And he just looked at me and said, 'I'm going to roll up the windows in the car.'"
"That's my husband," Schumer added. "It's one of those times when we play the game, autism or just a man?"
Amy Schumer is close friends with Kanye West's ex-wife Kim Kardashian
Amy has been friends with Kanye's ex-wife Kim Kardashian (42) for years. The SKIMS founder made her debut as the SNL host in October 2021, and sought advice from Amy when creating her opening monologue, as shown on the Hulu series, The Kardashians.
Although the reality star was far from following all of the comedian's advice, Schumer said afterward in an interview with Andy Cohen that she thought her celebrity BFF was "amazing" on SNL.
The two women are said to have met at the Met Gala in 2019.
Cover photo: Collage: Jason Davis & Jamie McCarthy / Getty Images North America / Getty Images via AFP