Kanye West continues his antisemitic meltdown on Twitter
Los Angeles, California - Kanye West was back at it again with the antisemitic bile, jumping ship to Twitter after Instagram put him in the time-out corner, but it looks like he won't last long there either.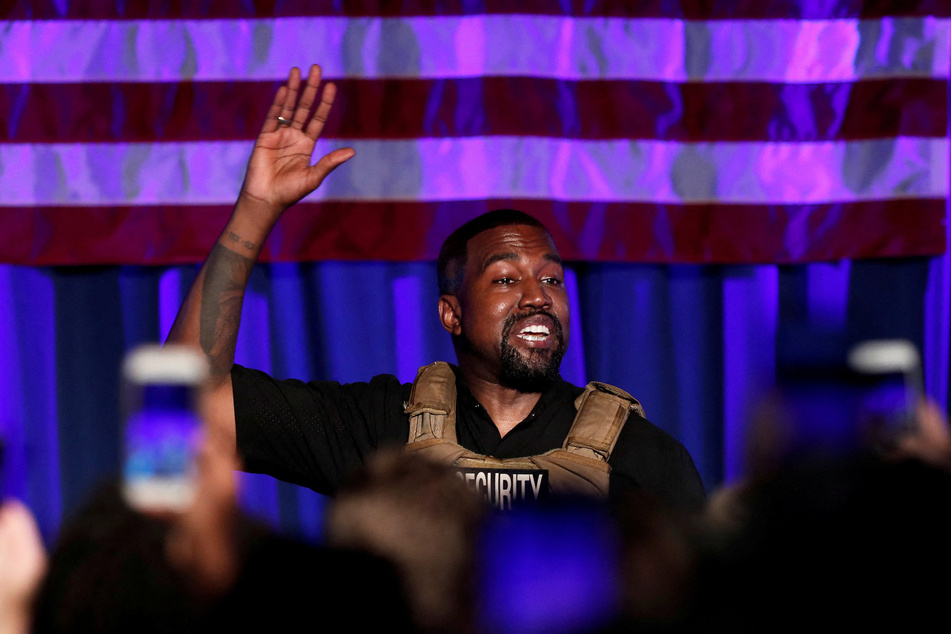 Doubling down on the full-blown antisemitism, Ye went even deeper on Twitter late Saturday night.
"I'm a bit sleepy tonight but when I wake up I'm going death con 3 on JEWISH PEOPLE," West said in the now deleted Tweet.
"The funny thing is," he continued, "is I actually can't be anti-Semitic because black people are actually Jew also. You guys have toyed with me and tried to black ball anyone whoever opposes your agenda."
To be clear, DEFCON stands for Defense Ready Condition system, which is used by US intelligence to measure the severity of danger in military situations. It's unclear what exactly Ye was getting at, or if he actually knows what DEFCON means, but it seems like he might again be alluding to war.
It would be a continuation of the private conversation the rapper recently had with fellow hip-hop star Diddy, during which Kanye said, "Ima use you as an example to show the Jewish people that told you to call me that no one can threaten or influence me."
He was subsequently restricted from the platform and his posts were deleted.
Cover photo: REUTERS