Kanye West is now on TikTok – what could possibly go wrong?
Los Angeles, California - Despite his long-standing issues with the app, it looks like Kanye West has finally caved and created a TikTok account!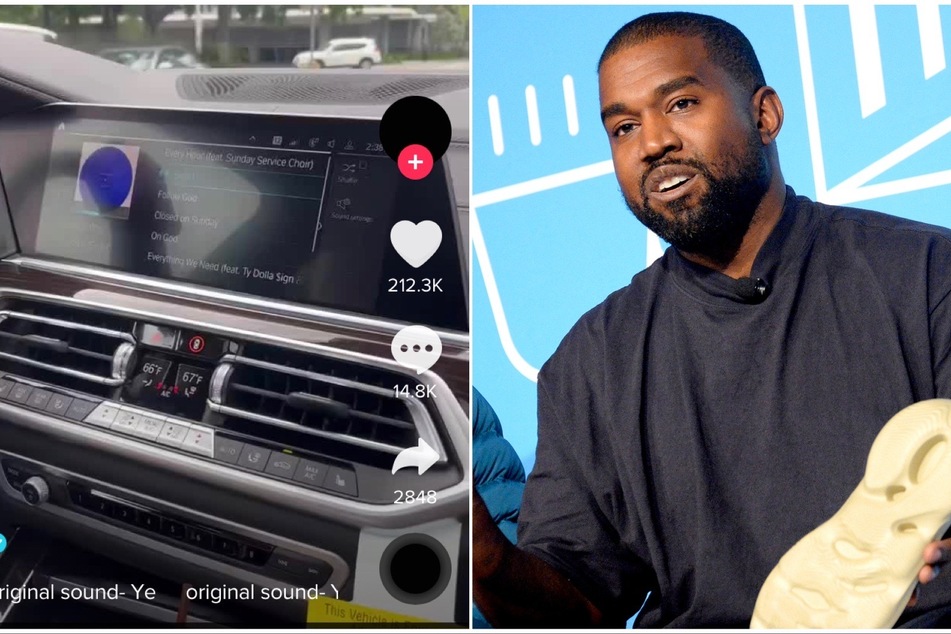 Ye's extremely public disdain for the social media platform was one of the many issues he used against Kim Kardashian regarding her parenting.
But it seems the 45-year-old rapper has changed his views yet again, as he is now officially a TikToker.
Ye sneakily joined the app sometime last week and posted a live video that's already gone viral and racked up over 800,00 views.
For his debut, the Donda artist posted a nearly three-minute clip filmed from the passenger seat of a moving car that solely featured the radio playing parts of his 2019 album, Jesus Is King.
So far, Ye's accumulated over 270,000 followers, but of course the eccentric musician isn't following anyone on the platform.
Ye's past rants against TikTok
This move goes against Hurricane artist's past rants against the popular platform.
In addition to blasting his estranged wife, Kim Kardashian, for letting their daughter North use the app, Ye also slammed TikTok on Twitter and proclaimed that Jesus gave him a vision to create a new version of the app called "Jesus Tok."
"A VISION JUST CAME TO ME... JESUS TOK I WAS WATCHING TIK TOK WITH MY DAUGHTER AND AS A CHRISTIAN FATHER I WAS DISTURBED BY A LOT OF THE CONTENT BUT I COMPLETELY LOVED THE TECHNOLOGY," he tweeted in 2020.
Given Ye's explosive history with social media apps, a TikTok account for the often erratic star may not be the best idea.
Cover photo: Screenshot/tiktok/ye & BRAD BARKET / GETTY IMAGES NORTH AMERICA / GETTY IMAGES VIA AFP