Ye West defends Yeezy Gap trash bag stunt in rare TV appearance: "Don't clown the creators"
New York, New York - Kanye West has defended selling Yeezy Gap products out of black construction bags in a rare TV appearance.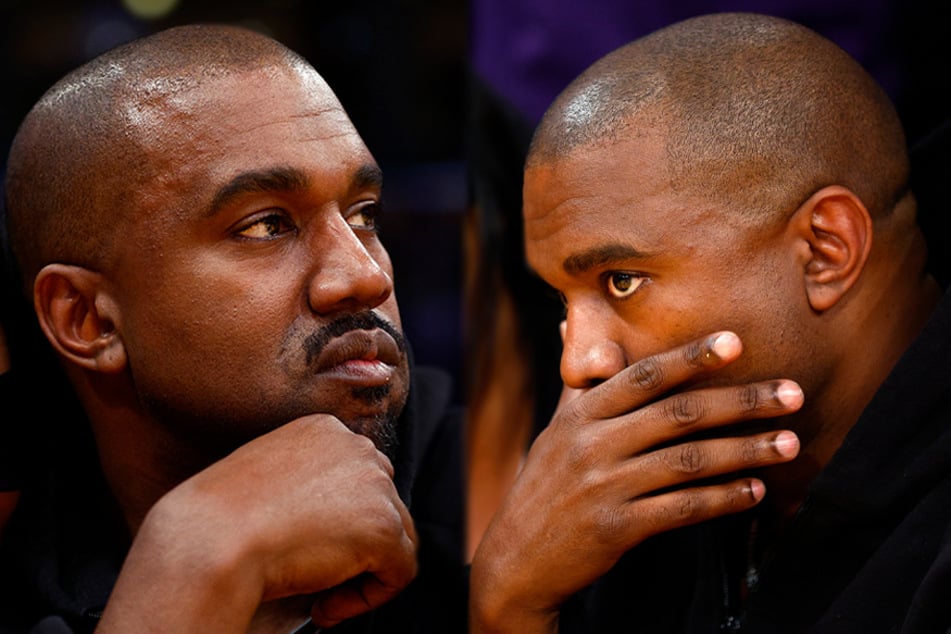 The masses can rest easy knowing that Yeezy Gap gear wasn't being sold out of trash bags – they were "construction bags" according to the self-proclaimed genius AKA Ye West.
The headline-grabbing rapper and fashion designer spoke with Fox News correspondent Eric Shawn at the Times Square Gap in a rare television appearance to defend "innovation."
According to Shawn, Ye felt like his construction bag "vision" was being "misrepresented and misunderstood."
The 45-year-old music artist told Shawn that his goal wasn't to offend anyone or insult those living in poverty, but rather to "challenge traditional conventions" by making clothing that's more "egalitarian and not as pretentious" – despite the fact he's been rocking Balenciaga on the regular.
"I'm an innovator, and I'm not here to sit up and apologize about my ideas," said West, before diving into his overused talking point that the media is actively trying to box him in.
"This is not a joke, this is not a game, this is not just some celebrity collaboration. This is my life. I'm fighting for a position to be able to change clothing and bring the best design to the people."
Ye's construction bag set-up was intended to "make life easier and informal"
In regard to the black construction bags – not trash bags – the Yeezy Gap gear was folded and stuffed into, Ye told Shawn this storefront move was made to "make people be able to informally reach in and help themselves to what they want to buy."
According to Shawn, Ye's goal was to "make life easier and informal so that we can all basically dress in the dark."
Fox News reported that YEEZY GAP merchandise has already sold out. We'd love to see what people's in-store shopping experience was like, because it's hard to imagine it was anything but chaotic.
Cover photo: Collage: RONALD MARTINEZ / GETTY IMAGES NORTH AMERICA / Getty Images via AFP