Katy Perry throws pizza around in a Vegas club and it's "the weirdest sh*t"
Las Vegas, Nevada - Katy Perry has certainly been known to cause a stir with her over-the-top stunts. But her latest shenanigans at a club in Las Vegas had partiers crying, "Save the pizza!"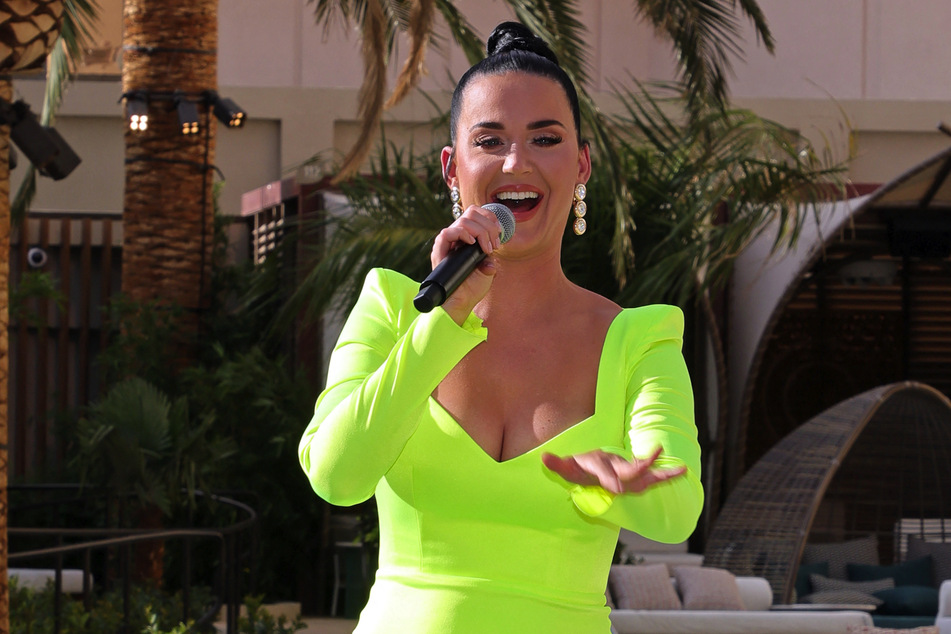 Errrbody in the club gettin' ... pizza?
In a chaotic video that has been making the rounds on social media, Perry can be seen getting down in the DJ booth at Zouk club in Vegas on Saturday night.
Bopping to the music with a huge smile on her face, she holds a cardboard box in her hands and pulls out huge slices of cheesy goodness – then hurls them into the crowd.
Katy Perry, who recently extended her Las Vegas show residency, retweeted the video, writing, "A mother feeding her children." The clip has been viewed over 8 million times.
She even got punny with the joke in another post: You wanna pizza me? Back in Vegas this week."
While it seems Perry was trying to do good by sharing her midnight snack, she also got slammed by some critics online for wasting food - especially since it seemed the slices mostly ended up falling on the floor.
"It's gross and disrespectful…I get it's supposed to be fun but I can't imagine anyone in that crowd wants to be hit with greasy pizza," one user wrote.
Others chalked it up to Katy just being Katy: "She's always doing the most…but like the weirdest sh*t."
Katy Perry is a known pizza lover
It's been revealed before that the I Kissed A Girl singer is crazy about the 'za.

The 37-year-old has posted videos of herself in the past wearing a pizza onesie and a pizza patterned bikini. She's even sported pizza earrings as part of her larger-than-life fashions.
In 2014, she announced her biggest birthday wish: "All I want for my birthday is my name on one of Shakey's Pizza stores on Santa Monica Boulevard. Please."
"Perry's Pizza" has a nice ring to it. After her recent club stint, its first location could open in Las Vegas.
Cover photo: Collage: Ethan Miller / GETTY IMAGES NORTH AMERICA / Getty Images via AFP & Twitter/Screenshot/mattxiv