Keanu Reeves gets grilled by kid at airport and the internet is loving it
New York, New York - A heartwarming interaction between Keanu Reeves and an eager young fan has gone viral.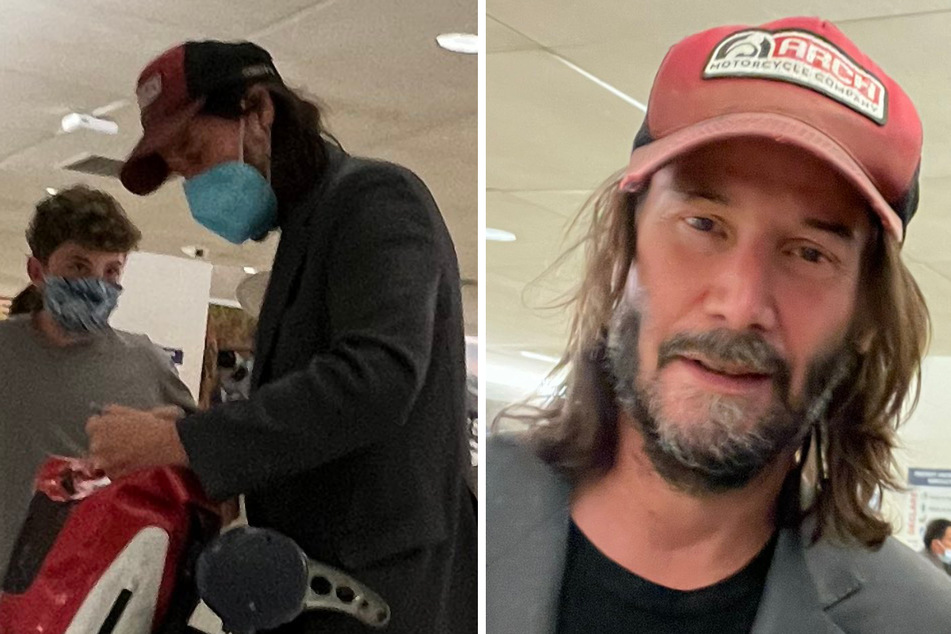 This kid may have a future as a reporter.
TV producer Andrew Kimmel captured a moment on Twitter between a boy and The Matrix actor at the airport on Monday after a flight from London to New York City - and it's giving some major kudos to Keanu.
At baggage claim, the kid asked the actor for his autograph, then "began to fire off a series of rapid-fire questions."
They included grilling the action star on why he was in London, why he was in NYC, the length of his trips, and even where he was living and staying.
(Spoiler alert: Keanu was in London filming a documentary, in New York to see a Broadway show, and resides in Los Angeles.)
"The man could not have been nicer, especially after an international flight," Kimmel wrote. "The dude is a class act and little moments like this can make such a big difference in people's lives."
The Twitter thread inspired hundreds of responses from others who shared their own encounters with Keanu, and dozens posting their selfies with the star. The comments were overwhelmingly Team Keanu.
"He is the most genuinely kind, generous, and humble man that has walked this planet," wrote one commenter.
"Keanu Reeves is one of the most amicable, compassionate, empathic people I have seen from the movie industry," commented another.
Keanu returned his young fan's curiosity at the end of the airport exchange, asking the boy some questions of his own.
"Why were you in Europe? What galleries did you go to in Paris? What was your favorite?" Keanu inquired as he got his own grilling in.

As Kimmel said after the wholesome back-and-forth, "We need more Keanus!"
Cover photo: Collage: Screenshot/Twitter/andrewkimmel