Kendall Jenner poses in tiny underwear, but is she editing her photos?
Los Angeles, California - Hot, hotter, Kendall Jenner! In her latest shooting, the model is looking as gorgeous as always, but are those pictures even real?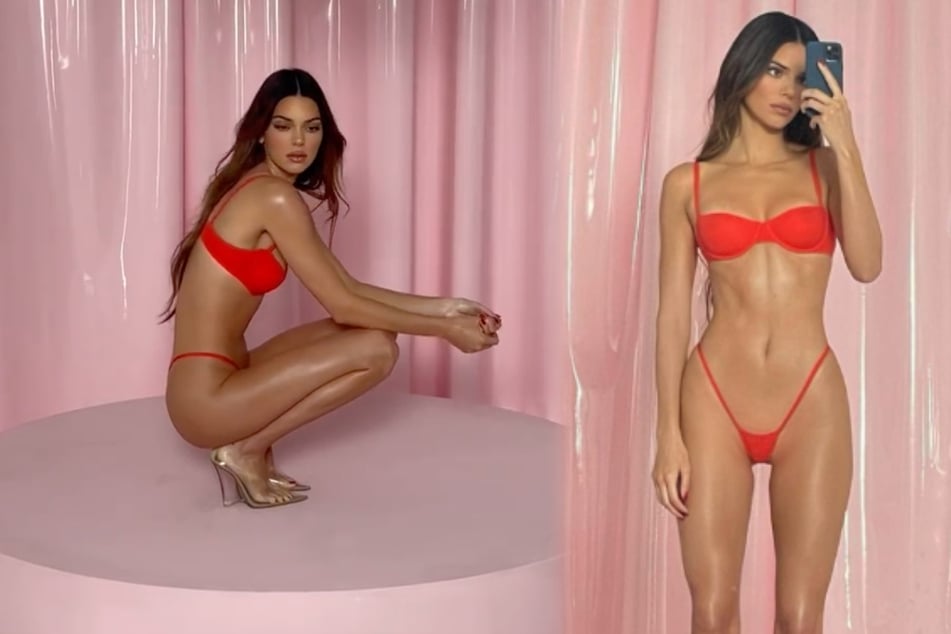 On Instagram, the brunette beauty is vigorously promoting the lingerie brand of her sister Kim Kardashian.
The 25-year-old lolls in front of the camera in a red wisp of nothing and presents her flawless body – showing off her super flat stomach, her expansive hips, and those endlessly long legs.
As expected, the internet went crazy! But while some users celebrated the sexy pictures of the KUWTK star, others had a very different reaction.
Her body seems to be so flawless, it's unreal – literally!
And it wasn't long for the first critics to speak up.
Among them the Instagram account problematicfame, which regularly exposes the excessive use of cosmetic surgery and Photoshop among celebrities, took a closer look.
That's when a few details caught their eye.
Did the curtains give Kendall Jenner away?
For one, the model is posing in each of the pictures, making her belly appear a lot flatter and her hips much wider than in real life.
For another, Jenner also seems to have become an absolute pro in using Photoshop.
Not only does her skin appear to be completely flawless without the slightest imperfection, her belly button also looks suspiciously elongated. And to top it all off, the curtain in the background seems to be slightly curved in places, it shouldn't be.
The Instagram account is confident that Kendall has been doing some retouching.
The criticism, however, is not directly aimed at the model herself. Instead, it's mean to spread an important message.

"I will say it again, kendall is gorgeous no matter what. all body types are beautiful and should be appreciated. i just think it's an important reminder that the internet is usually filtered + posed!"
Cover photo: instagram.com/kendalljenner