Kardashians do damage control on leak of an exposing new Khloé photo
Calabasas, California – The Kardashian crew is trying hard to hide a leaked photo that shows Khloé au naturel – but not in the nude!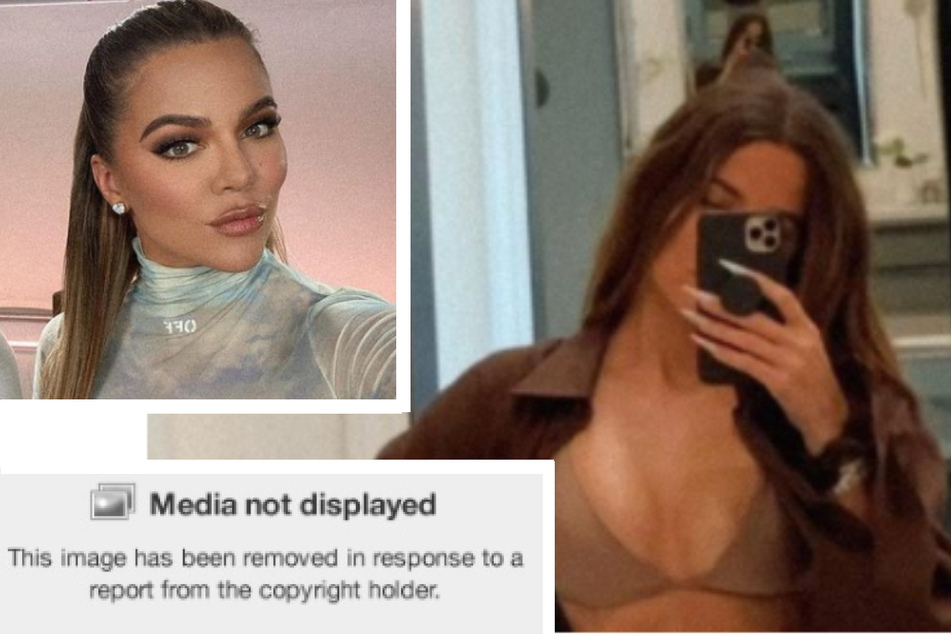 A rare, unedited photo of Khloé Kardashian was posted on Monday and widely circulated on the internet.
The Kardashians' PR team has now said the photo was leaked without her permission and is doing damage control to get it taken down.
The controversial shot has since been removed from its original posts on Instagram, Reddit, and Twitter, citing copyright violations.
The personal photo shows Khloé in a leopard-print string bikini standing by a pool, looking uncharacteristically make-up free and seemingly without editing touch-ups. It was reportedly taken by Khloé's grandmother MJ at a family party while Khloé was mid-conversation.
An assistant allegedly posted it without permission, and it has since been obtained in a report by Page Six.
"The color edited photo was taken of Khloé during a private family gathering and posted to social media without permission by mistake by an assistant," said Tracy Romulus, chief marketing officer for KKW Brands.
"Khloé looks beautiful but it is within the right of the copyright owner to not want an image not intended to be published taken down," she added.
It is unclear whether the family threatened direct legal action against the platforms, but the photo has continued to disappear from many social media accounts.
"This content was removed in response to a copyright claim by a third party," Reddit said after its Legal Operations team removed the post.
Twitter users kept sharing the image despite the risk of being removed
Fans respond positively to the "real"-looking image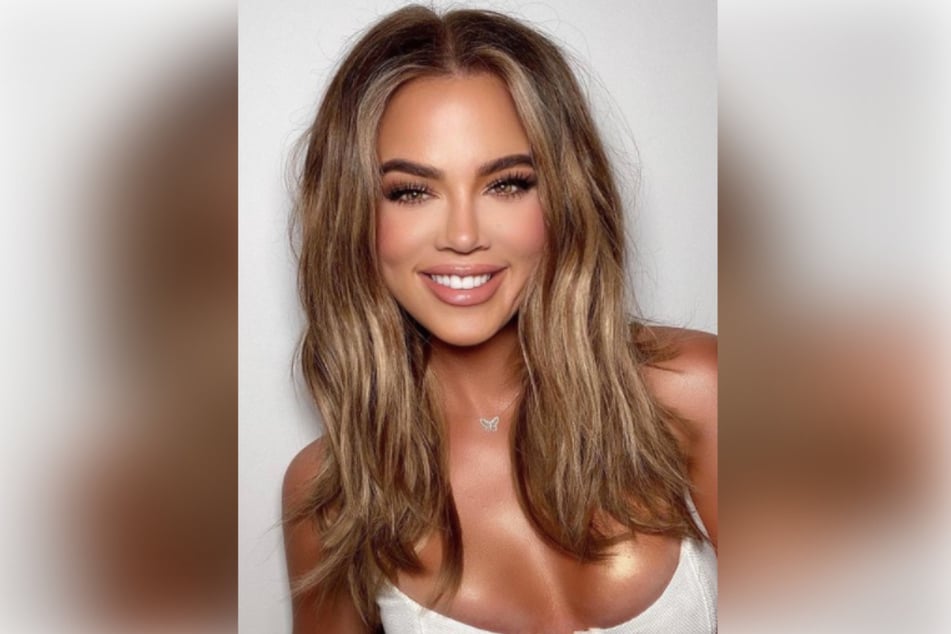 Many internet users agreed that the Kardashian camp's widespread censorship of the photo actually brought it more attention.
"This probably wouldn't have become a thing if they hadn't gone to insane lengths to try and wipe this picture from existence," one commenter said.
Twitter users claimed their re-posts of the photos were swiftly removed or their accounts were suspended for violating copyright issues.
Some continued to share the photo anyway, saying it proved a point about the Kardashians' constant focus on their image.
"Interesting when your company (Good American) [whole] campaign is body acceptance," said one user.
Varying sources were unclear whether the photo in question contained some edits. But most agreed that the natural-looking shot showed off a more flattering image of the star, who has faced speculation and criticism in the past year for selfies showing changing facial features and allegedly enhanced body shots.
"Enough with the filters," one Twitter user said. "Looking real is so much better that this fake photoshop alien that appears on her social media!"
Regardless of the photo's reception, the Kardashian family seems to be doing its best in keeping up with appearances.
Cover photo: Collage: Instagram/Screenshot/khloekardashian (2) & Twitter/Screenshot/mollusksk