More relationship drama for Khloé Kardashian and Tristan Thompson as lawyers get involved
Calabasas, California - Keeping up with the drama! Khloé Kardashian's relationship with Tristan Thompson just got even more complicated after Sydney Chase, who says she had an affair with the athlete, hired a lawyer.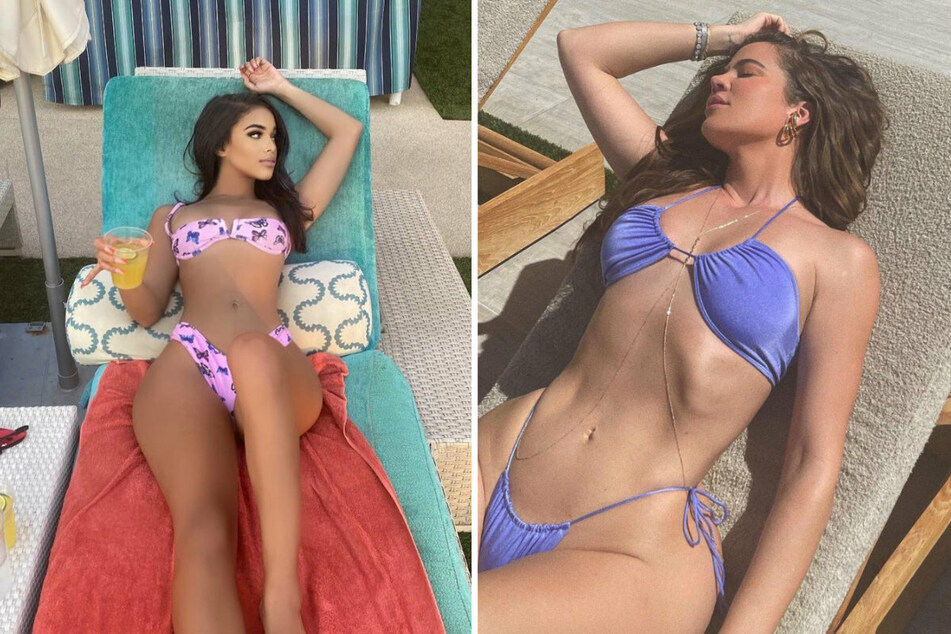 On Tuesday, Page Six reported that Chase hired lawyer, Gloria Allred, amid her ongoing legal battle with Thompson.
Last week, Chase was served cease-and-desist papers from Thompson's legal team after the model claimed that she had a relationship with him since January.
The former NBA player's lawyer sent a follow-up document demanding that Chase release the alleged text conversations she has with Thompson. Now that the Instagram model is lawyering up herself, it seems the situation isn't going to end any time soon! Which doesn't look well for Khloé, who already had doubts about rekindling her romance with Thompson.
The 36-year-old reality star and the ex-Celtics center reunited in the summer of 2020 after quarantining together. The pair split in 2019 after Thompson was accused of cheating on Khloé with Jordyn Woods, a friend of Kylie Jenner's.
Thompson was also alleged to have cheated when she was pregnant with their daughter, True. Before their reconciliation, Khloé discussed her fears with Thompson and his past infidelities on Keeping Up with the Kardashians.
Since it seems that Sydney Chase isn't backing down from her claims, was Khloé Kardashian right to have been skeptical about taking Tristan Thompson back?
Either way, it looks like Thompson is in for a long legal showdown, with poor Khloé stuck in the middle.
Cover photo: Collage: screenshot/Instagram/Tristan Thompson & Khloé Kardashian