Tristan Thompson's apology tour features big delivery for daughter True
Los Angeles, California - Tristan Thompson is on an apology tour after being confirmed as a dad of three.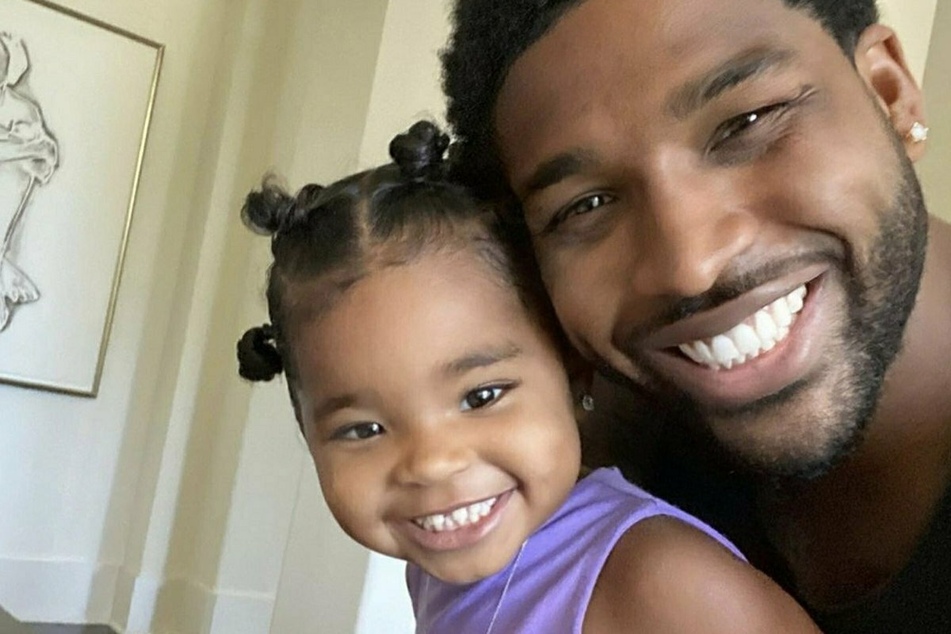 On Monday, the athlete dropped an unsurprising bombshell that he is in fact the father of personal trainer Maralee Nichols' baby.
Tristan took to his Instagram story and posted a lengthy message, sharing that a paternity test confirmed the baby's parentage.
The 30-year-old also stated his intentions to raise his newborn son with Maralee.
But what really got everyone's attention was Tristan's apology to his ex, Khloé Kardashian.
The Sacramento King player addressed his former girlfriend in a remorseful statement.
"You don't deserve the way I have treated you over the years. My actions certainly have not lined up with the way I view you. I have the utmost respect and love for you. Regardless of what you may think. Again, I am so incredibly sorry," the athlete wrote.
And it turns out that Khloé isn't the only person he's trying to make amends to.
On Monday, before he posted his "heartfelt" apology, the basketball star was seen picking up his daughter True with a huge bouquet of roses – by PageSix's count, almost 100.
TMZ caught snaps of Tristan outside of True's gymnastics studio where he was waiting for the toddler, who according to their source he hadn't seen in a few days due to an away game.
While the gesture is sweet, flowers aren't going to make up for the Tristan's latest scandal, which will surely continue to cause some havoc for his family.
Cover photo: Screenshot/Instagram/realtristan13