Kar-Jenners celebrate their grandmother's birthday: "I love you so much"
Los Angeles, California - The Kardashians celebrated the birthday of their grandmother Mary Jo "MJ" Campbell with sweet family pics.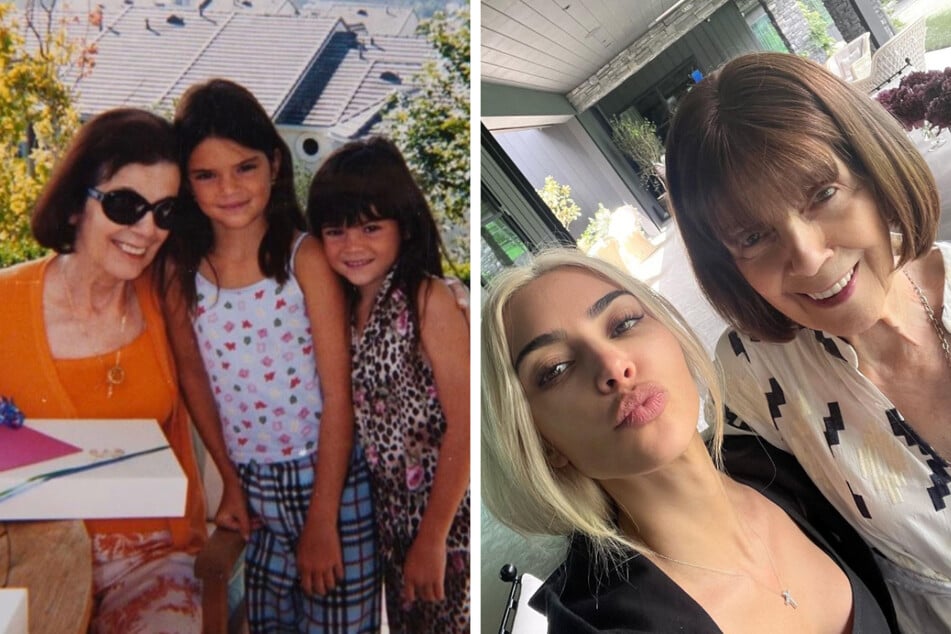 "Happy 88th birthday to the Queen MJ!" Kim Kardashian (41) wrote on Instagram. "I love you so much grandma and so so so lucky to have you to look up to."
Kimmy also shared a string of photos, including an old wedding pic of MJ (88) and a snap of herself as a little girl sitting on her grandmother's lap.
Her sister Kourtney (43) posted photos from her wedding to musician Travis Barker (46) in Santa Barbara, California, showing the couple and MJ toasting with champagne glasses.
"My special, sweet, chic, sophisticated, smart and most wonderful grandmother. Happy birthday my MJ," Kourtney wrote, "so happy you could be one of the only two guests we had when we were legally married, I will always remember this day and night with you."
Kris Jenner (66) also congratulated her mother with a series of snaps on her special day. One of the pics shows MJ apparently sitting beside Kris after the momager gave birth to one of her children.
Kendall Jenner (26) also shared a picture in her Story of herself and her sister Kylie standing next to MJ as little girls.
MJ made appearances on Keeping up with the Kardashians and also in the family's new series, The Kardashians.
Cover photo: Bildmontage: Screenshot/Instagram/krisjenner, Screenshot/Instagram/kimkardashian