Kim Kardashian accused of damaging Marilyn Monroe dress
Los Angeles, California - Kim Kardashian has been accused of "permanently altering" Marilyn Monroe's famous "Happy Birthday" gown after borrowing it.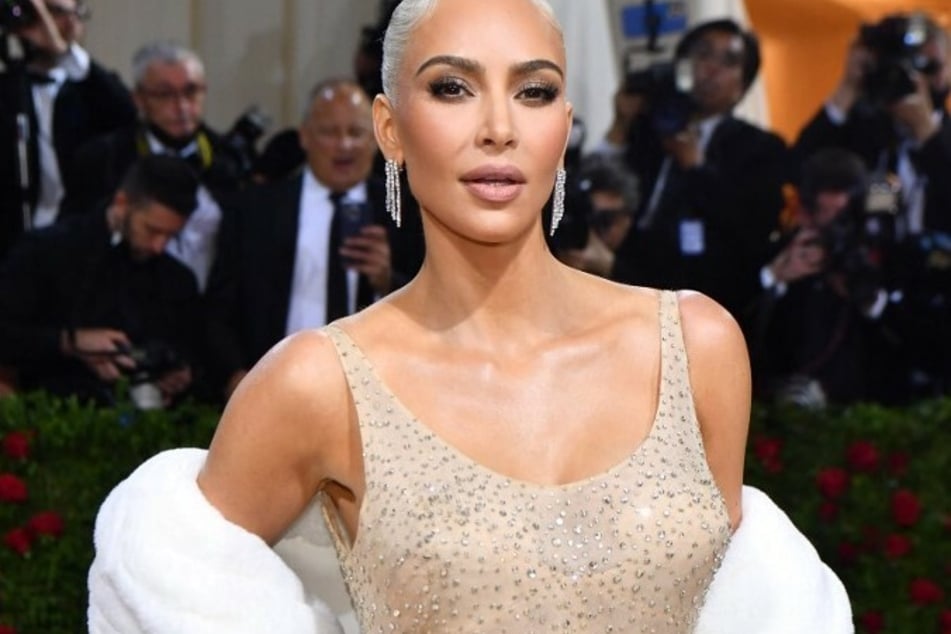 The Kardashians star has yet again come under fire for the iconic dress she sported at this year's Met Gala.

While Kim definitely turned heads on the red carpet wearing the crystal-studded gown, she apparently also caused major damage.
On Monday, The Marilyn Monroe Collection's Instagram account posted pics of the artifact before and after Kim wore it.
In the photo seemingly taken afterwards, the dress shows a pulled zipper and tearing, with several crystals either missing or hanging.
The dress also appears to be stretched.
"The dress on display at Ripley's Hollywood location on June 12, 2022. Shared with me by @1morrisette," the caption for the post began.

"So much for keeping 'the integrity of the dress and the preservation,'" the post said, referring to Ripley's Believe It or Not's sentiment when it allowed the gown to be borrowed from its display at the museum.
"@ripleysbelieveitornot, was it worth it?" the post ended.
Kim Kardashian lands in hot water over iconic dress ... again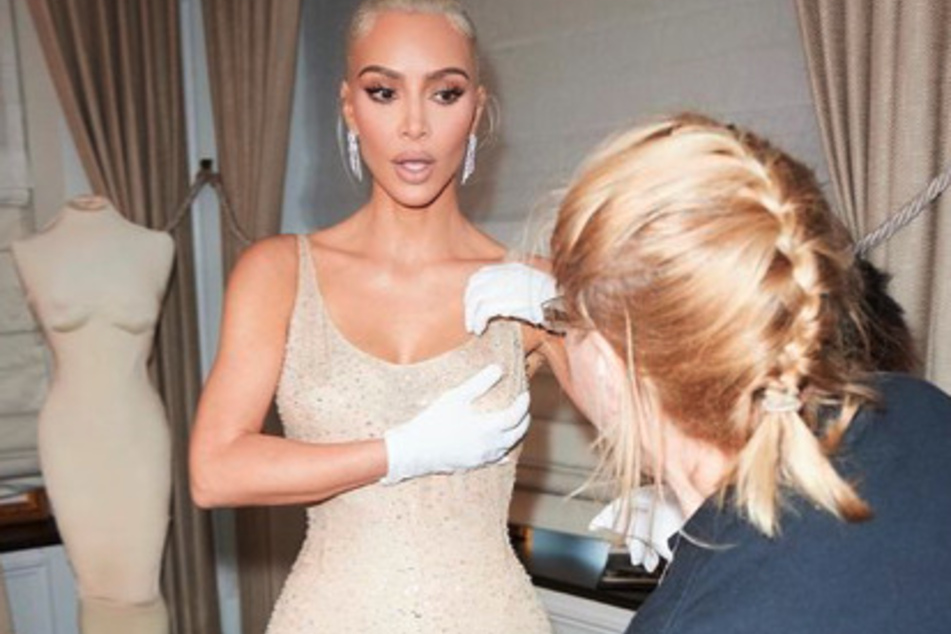 When the reality star first tried on the classic gown – which was worn by Monroe when she serenaded then-president John F. Kennedy with "Happy Birthday" in 1962 – Kim revealed it initially didn't fit, which led to her losing 16 pounds in three weeks.
However, she only wore the late star's dress up the Met Gala stairs for a few minutes before changing into a replica.
In a press release, Ripley's Believe or Not, who loaned the artifact to Kim, defended the museum's decision to let the 41-year-old borrow it.
"Great care was taken to preserve this piece of pop culture history," the statement began.
"With input from garment conservationists, appraisers, and archivists, the garment's condition was top priority. Believe It or Not! no alterations were to be made to the dress and Kim even changed into a replica after the red carpet!⁠"
Since the Ripley has now come under even more fire with the newly released photos, we're guessing they may be regretting the decision.
The KKW Beauty owner hasn't addressed the accusations or photos, but she's already gotten a lot of flack for sporting the dress in the first place, and altering her diet to fit into the gown.
Cover photo: Collage: ANGELA WEISS / AFP