Kim Kardashian bares it all in iconic shoot and makes boss babe moves
Los Angeles, California - Kim Kardashian has had quite a jam-packed 48 hours.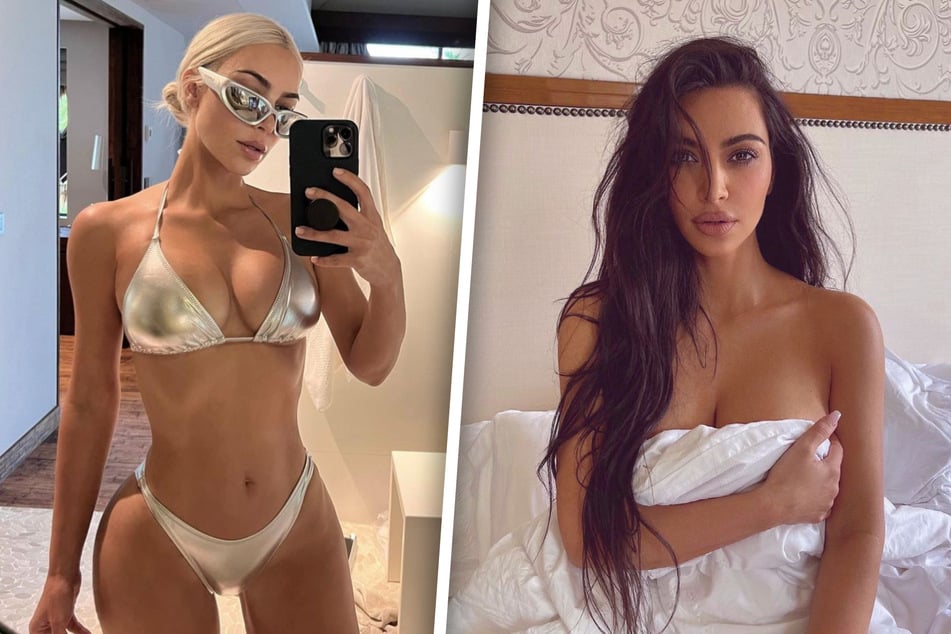 Perhaps Kimmy Cakes is proving you can have it all.

The reality star and mogul has made some serious moves this week, dropping a revealing American-themed cover shoot for Interview magazine and launching two new big business ventures straight after.
The 41-year-old posed in a jock strap and revealed her bare butt for the magazine's September issue, in keeping up with her affinity for showing off her most well-known asset.
In her interview for the cover, Kim dropped some gems, and revealed that she was adamant about making a fashion statement.
"The team was like, 'No jockstrap,'" she said. "And I'm like, 'Come on. This is what I do.' I do best when I'm ignoring them and doing what I want. So, I'm glad we did it."
The iconic shoot also saw her posing in a thong decorated with the American flag and sporting bleached blonde eyebrows, which she previewed on her IG story this spring.
Kim's Instagram post of the photos has received over four million likes, with fans commenting with heart and flame emojis. Even celebrity friends like singer Ciara approved, and Paris Hilton, with her signature tagline, deemed the "hot."
"I think I'll always feel like I have something to prove," Kim said. "Even if it's just to myself."
Instagram fans criticize: "This doesn't look like Kim at all".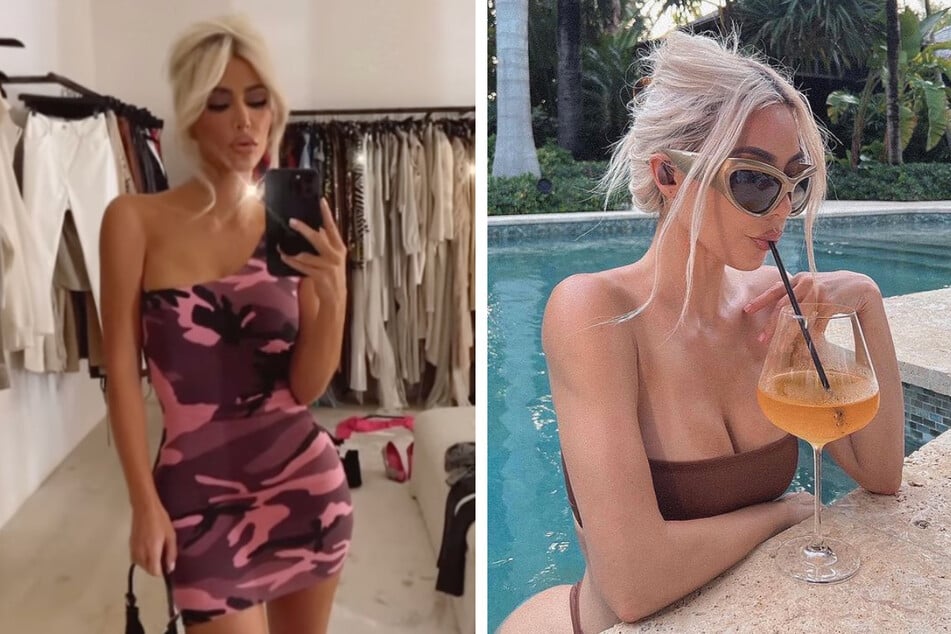 The mom of four also alluded to her newest business projects by letting the magazine know what she feels her biggest asset actually is.
"I think my talent is marketing and the business behind selling products and knowing what the customer wants and making it feel attainable, but also a bit unattainable at the same time," she said. "I wouldn't say that's a talent. I think it's a bit of magic and business savvy. Maybe it is talent, I don't know."
That magic and business savvy lead Kim to drop her next two projects on Instagram on Wednesday. The first touted the launch of SKKY Partners, a consumer and media private equity firm, with her mom Kris Jenner as a partner.
The second was the announcement that bras are coming from her shapewear line SKIMS, with "an innovative system of bras using the best technology" and "a new approach to bras."
Looks like Kimmy Cakes is continuing to make huge moves, all at once.
Cover photo: collage: Instagram/KimKardashian