Kim Kardashian's beauty line gets slammed by Bethenny Frankel
Los Angeles, California - Real Housewives star Bethenny Frankel gave a scathing review of Kim Kardashian's new skin care line on TikTok.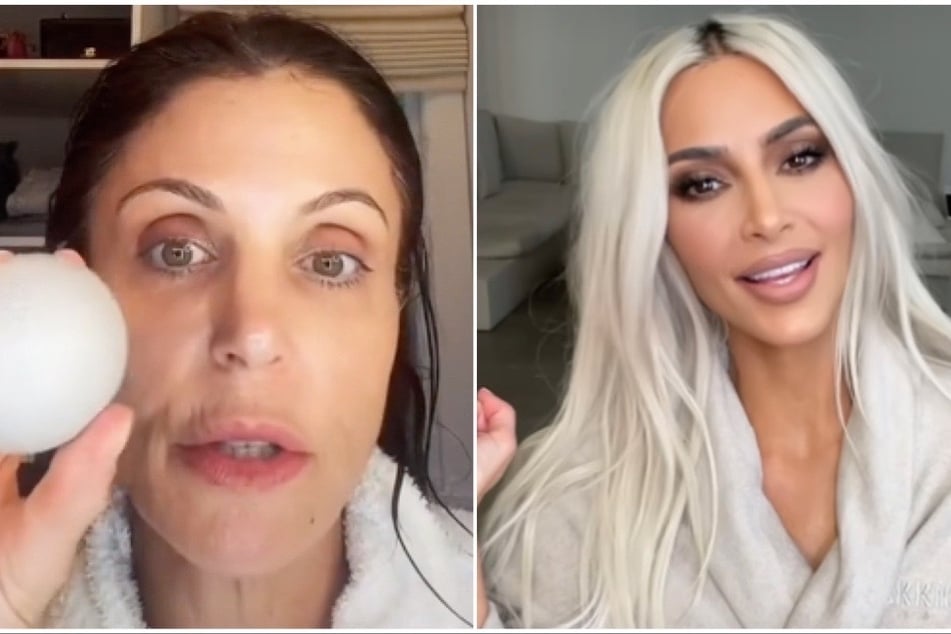 And let's just say that Frankel wasn't impressed with the beauty products she dubbed "impractical at best."
On Tuesday evening, the 51-year-old reality star didn't hold back her list of grievances over Kim's newest collection, SKKN by Kim.
Frankel shared a two-minute clip of her trying samples of an eye cream and an exfoliator, in which the TV personality criticized the items for being overpriced and poorly packaged.
When opening the egg-shaped eye cream packaging, she remarked, "I don't understand it, because it doesn't stack."
"I don't have a circular house or medicine cabinet. It doesn't even have a flat bottom, so it's effectively like an egg."
The entrepreneur then went on to try the 41-year-old reality star's exfoliator, which Frankel described as coming in a shape similar to a Rubik's Cube.
She also called the design of the product a "Wet 'n Wild idea" - referring to the low-cost cosmetics brand carried in many pharmacies.
"How are you going to travel with this?" Frankel questioned in the clip.
"You have to be a billionaire to use this product, because if you don't have a private plane, how are you traveling with this? It's just not practical."
She did, however, praise Kim's eye cream, saying the beauty item is a "luxurious" product" with a "melted butter consistency."
Yet, she concluded her review by saying, "It's a good quality product that's likely somewhat overpriced, but most beauty is overpriced."
Ouch!
Cover photo: Collage: Screenshot/TikTok/bethenneyfrankel & screenshot/instagram/kimkardashian