Sisterly shade! Kourtney Kardashian pokes fun at Kim with some piggy humor
Calabasas, California - This little piggy went to Instagram! Kourtney Kardashian jokingly trolled her little sister Kim Kardashian on her social media account.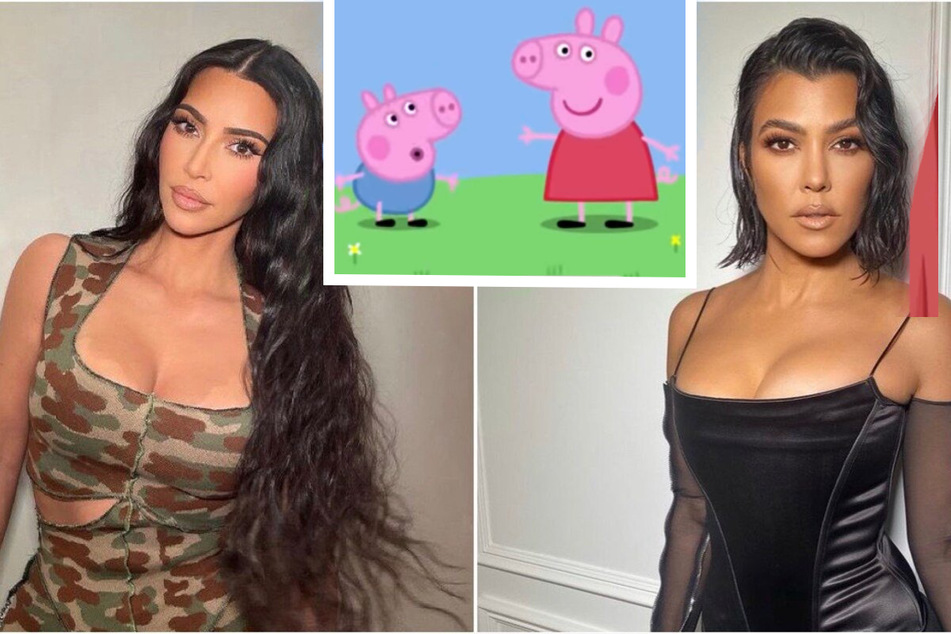 When she's not busy feeding Megan Fox cherries, Kourtney still finds time to keep her younger siblings in check.
On Monday, the Poosh owner posted a series of photos on The 'Gram. The photo dump featured a breathtaking LA sunset, romantic dates with Travis Barker, and sunny beaches.
But the one photo that caught everyone's attention was a Peppa Pig meme that the reality star casually slid in.
The pic showed Peppa Pig's mom, Mummy Pig, bobbing in the sea shouting, "Oh my God, I'm gonna cry! My diamond earrings!"
Peppa and the rest of the famed cartoon characters are seen standing on the beach, saying, "Mummy Pig, there's people that are dying."
The shady post references one of Kimmy's most infamous moments on Keeping Up with the Kardashians: In season six, the 40-year-old lost her one of her diamond earrings while swimming in the ocean, causing her to burst into tears. This led to Kourtney mocking her sister with the iconic line mentioned in the meme.
All hail the queen of sisterly shade!
Kim has yet to give a classy clap back to her older sis. But, one person who is apparently loving Kourt's jest is her boyfriend.
Travis left a cute comment under the post, writing, "Laugh with you for the rest of my life."
Kourt agreed with the Blink-182 member's remark, responding back, "@travisbarker my whole life."
Could this mean a wedding between the two is happening sooner than expected? Maybe some wholesome piggy humor is pointing to a walk down the aisle!
Cover photo: Collage: Screenshot/Instagram/kimkardashian & kourtneykardash, IMAGO/Everett Collection