Kourtney Kardashian claps back at fan on IG: "I'm a woman with a body!"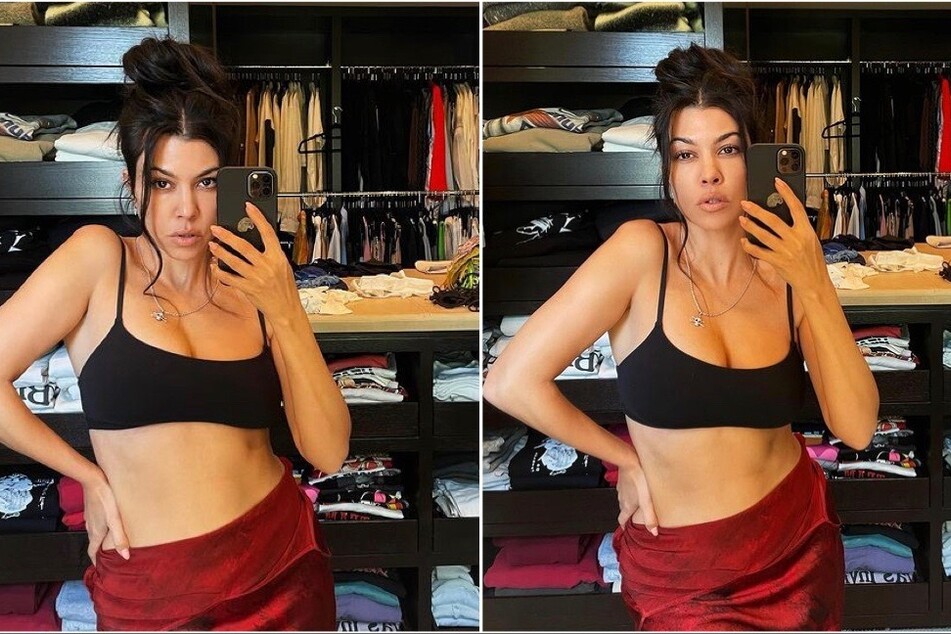 The 42-year-old effortlessly shut down a fan on her Instagram who alleged that she was pregnant.
For weeks now, this persistent gossip has been floating around.
But, on Thursday, Kourtney quickly cleared everything up.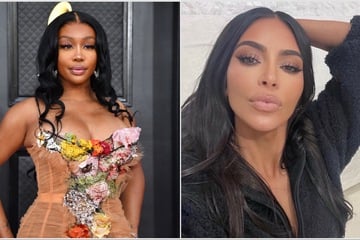 It all started with a post where the pint-sized Poohs owner shared a variety of sultry pics in her closet.
"Say hi to my closet," the Keeping Up with the Kardashians star captioned under the snaps that showed off her mid-drift while sporting a black SKIMS bralette and a red dress that was pulled down halfway.
However, one user took the opportunity to write, "SHES PREGNANT" under the post, while others posted baby bump emojis, in reference to her exposed belly.
But, Kourt Kourt immediately fire back: "I'm a woman with a BODY."
If there's one thing about Kourtney, she's going to get the last word.
The star definitely doesn't look preggers. At the moment, she's still enjoying her hot romance with Travis Barker. The two's over-the-top PDA is enough to make Queen Elizabeth II blush. Kourt and Travis seem to be in it for the long haul – you don't just let anyone mess with your hair!
Cover photo: Screenshot/Instagram/kourtneykardash