Why does Kim Kardashian keep wearing black bondage-style outfits? Kanye may have the answers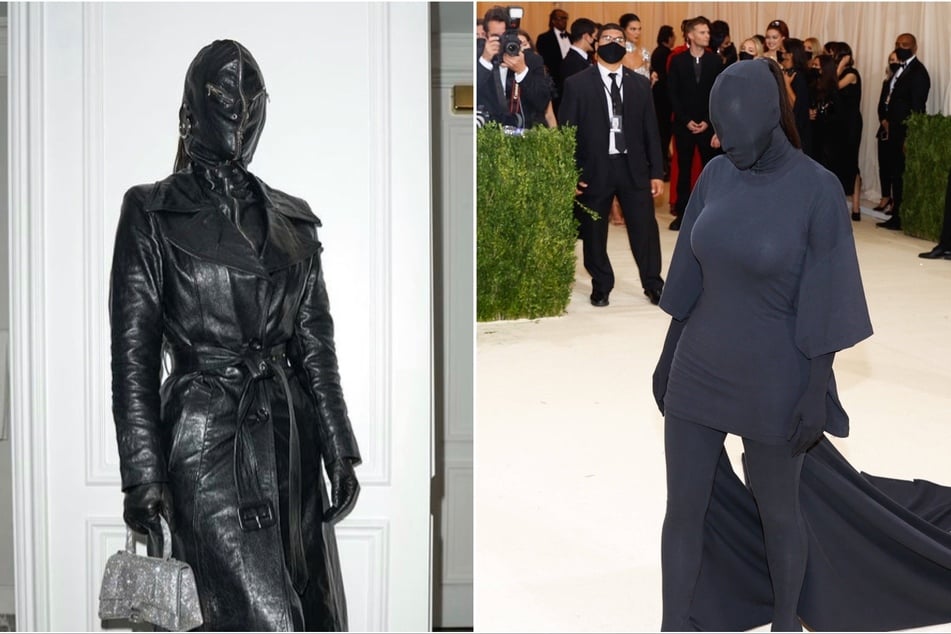 She's called Kimmy Cakes for a reason – often calling attention to her ample features and form-fitting clothing.
Now, the 41-year-old's recent wardrobe has left many wondering just what in the world Kim K is up to.
During New York City's most important time of year, the reality star chose some peculiar outfits that seemed out of the norm, even for her.

On Monday, Kim arrived at the 2021 Met Gala in all-black Balenciaga attire that featured a long-sleeve turtleneck bodysuit under an oversized T-shirt dress with a long pleated train. She topped the look off with black jersey boots, jersey gloves, and a mask that covered her face and head.
Over the weekend, Kim was spotted wearing a similar all-black bondage-inspired Balenciaga outfit. The ensemble featured a black leather zip-up face mask, a matching trench coat, pants, gloves, and stiletto boots. Even Kim gave a nod to the dark "grim reaper" vibe, captioning a post of the outfit with a knife emoji.
In August, Kim matched Yeezy at his listening party for DONDA by sporting – yet again – a skin-tight, all-black outfit that included a ski mask-like accent.
Are Kim's strange choices for fashion's biggest events a nod to her estranged hubby?
The question was furthered by Kim's puzzling Instagram antics on Monday, and a mystery man who accompanied the star on the Met Gala red carpet wearing the same ensemble.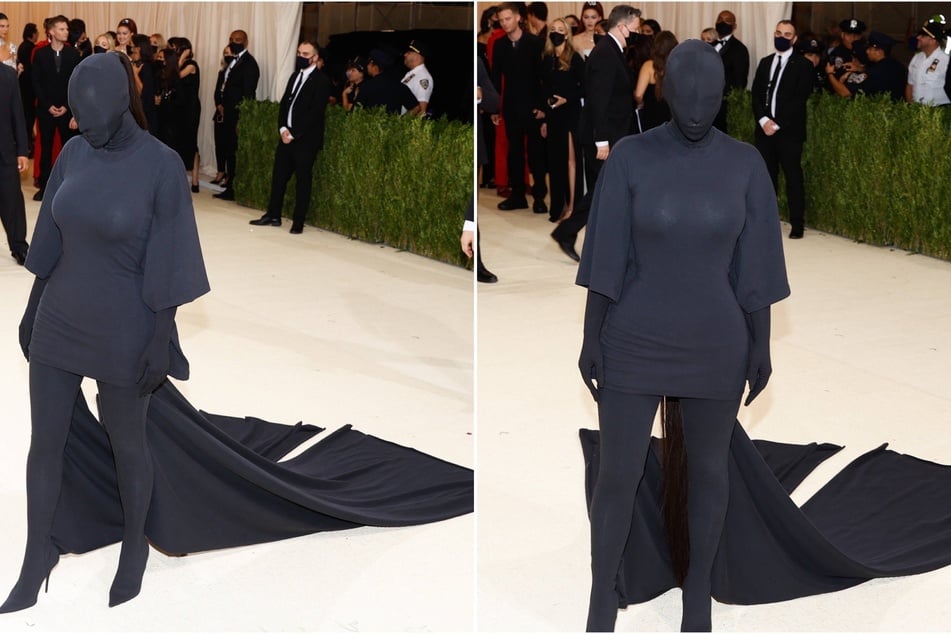 Unmasking the truth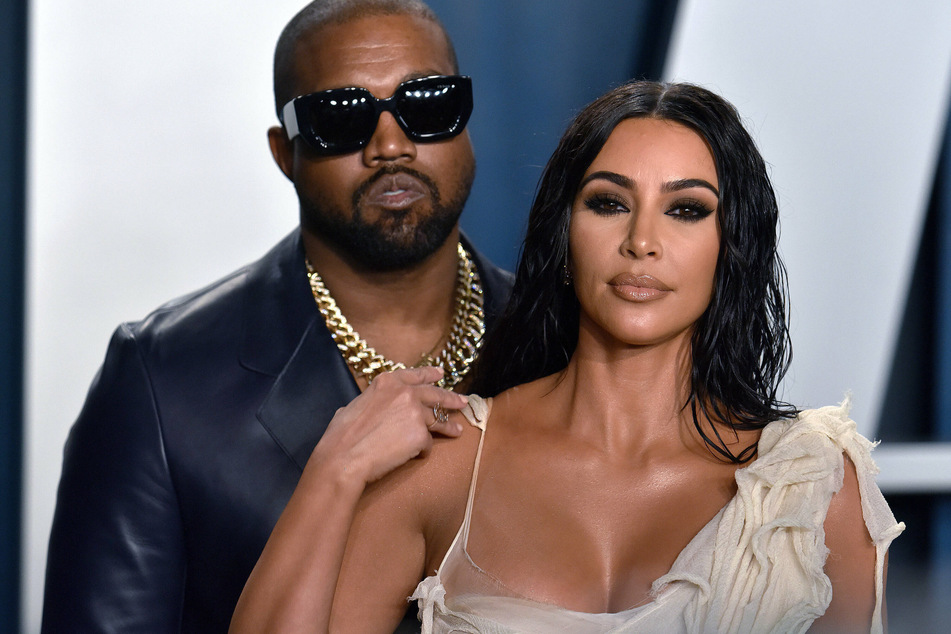 On Monday night, fans quickly assumed the man behind the mask was Ye, but it has turned out to be designer and Balenciaga creative director Demna Gvasalia.

Kimye has worked with the popular designer in the past, and the rapper has been known to also wear their faceless masks a lot recently, just like Kim.
There seems to be a strange connection between the two former spouses, their fashion choices, and their antics on the 'Gram this week.
It was revealed that Ye officially unfollowed Kim on Instagram days ago, but then quickly followed her again.

While it doesn't mean the two are on bad terms, it's still questionable, since Kanye allegedly confessed to cheating on his former wife in one of his songs on his latest album.
Then on Monday, Kim made her IG profile pic all-black, as did Kanye and all of the other 24 accounts Kanye follows.
There is definitely an unrevealed, puzzling connection between it all.
What is the hidden message shrouded in black?
Cover photo: collage: Screenshot/instagram/KimKardashian & IMAGO/UPI Photo