Travis Barker's incredibly sweet gesture before he proposed to Kourtney Kardashian
Los Angeles, California - Travis Barker was so serious about marrying Kourtney Kardashian, he wanted everyone in the family to be ok with it – even those who are sadly departed.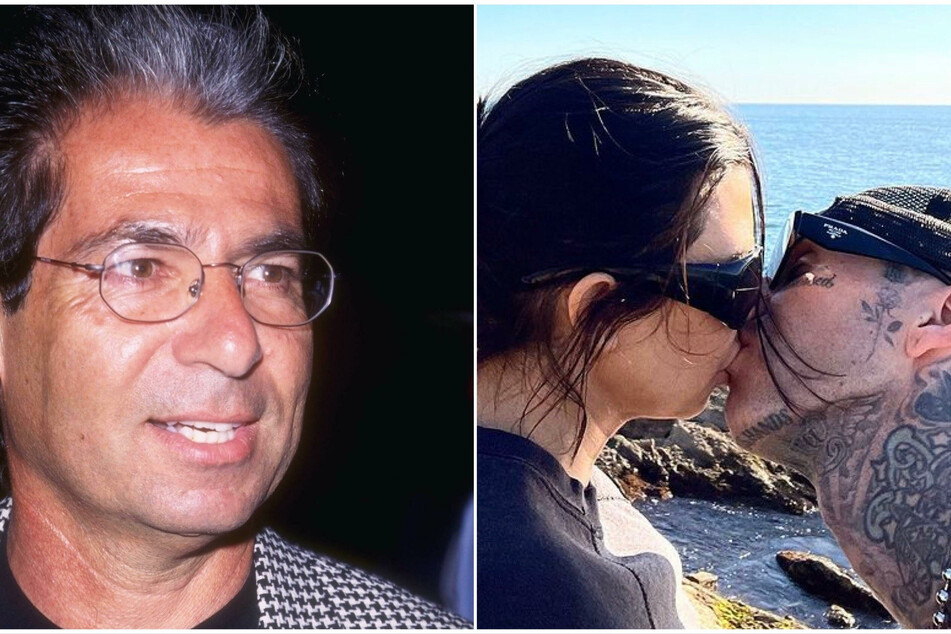 On Thursday's episode of The Kardashians, the Kris Jenner got emotional when she recounted how her future son-in-law asked her permission to marry her eldest daughter.

According to the momager – who was speaking to Kim Kardashian while she was getting her makeup done – Travis also went out of his way to "ask" the late Robert Kardashian for his daughter's hand. Kourtney's father died in 2003 from esophageal cancer.
"He asked for her hand in marriage, and I was like, literally, I want to cry now. It was so sweet and so tender. And then he said he went to your dad's grave and asked your dad for permission, and I just lost it," the 66-year-old tearfully shared with Kim.
"It's all happy, I just wish your dad was here to see it. I can hardly believe that it's the first time that she's getting married," Kris added.
"That's really crazy that she hasn't been married before," Kim remarked before throwing shade a little shade at herself.
"While I've had enough for all of us!", she joked.
Robert Kardashian and Kris Jenner divorced in 1991 but the two remained very close until his death.
Earlier this month, Kravis shocked the world when they reportedly eloped in Las Vegas after the Grammys, though Kourt has since admitted that the two weren't able to obtain a marriage license.
Hopefully, Rob Sr. is fondly smiling down at his eldest daughter's journey with the love of her life - though we're not sure how he would feel about the couples' spicy PDA.
Cover photo: collage: screenshot/instagram/kourtneykardash & travisbarker