"Finger up the a**": Travis Barker slams fan over PDA with Kourtney Kardashian
Los Angeles, California - Nobody messes with Travis' wifey! Travis Barker brutally clapped back at an internet troll who critiqued his PDA-packed romance with Kourtney Kardashian.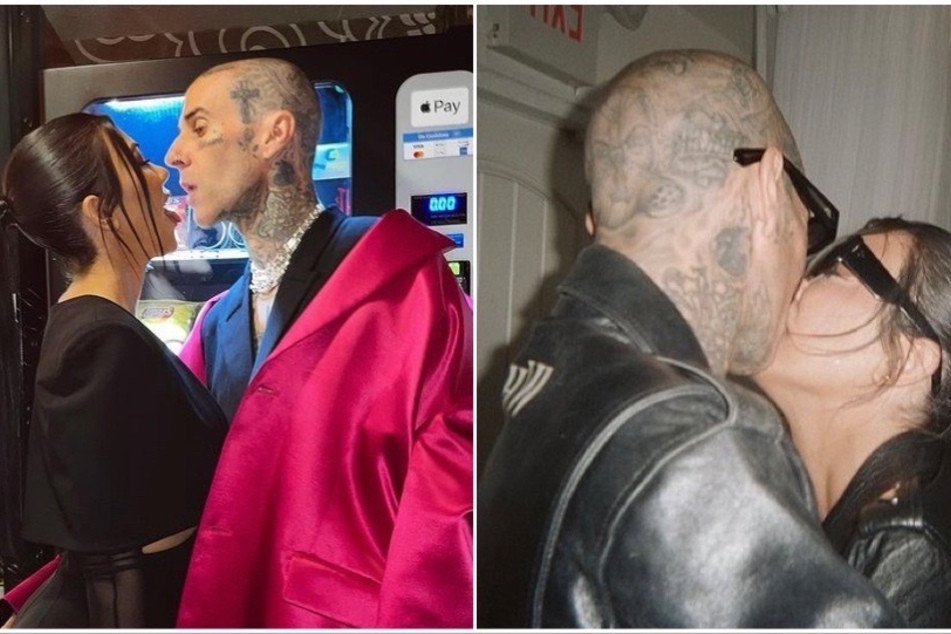 Before he searched for Easters eggs with the Kar-Jenner clan, the musician viciously dissed a troll who dared to speak out against his PDA-filled romance with his "wife" Kourtney Kardashian.
Over the weekend, Travis shared some snaps on Instagram of himself working out.
Yet, one fan took the comment section as an opportunity to criticize Travis for his frequent affection towards Kourt Kourt.
"No Kardashian finger up the a**, tongue, intestines, nudity, pda, etc etc anymore? Slacking," the user wrote.
The drummer responded back to the fan: "Still got the finger up the a**, and my intestines, were totally nude and full pda with my fiancée."
The rocker cemented the diss with a single middle finger emoji at the end of his reply.
Clearly, Travis doesn't play when it comes to his boo.
Earlier this month, the pair shocked fans when the two attempted to wed in Las Vegas after the Grammys. While the two apparently weren't able to get a marriage license, it didn't stop the lovebirds from going through with the nuptials – while incredibly drunk off of tequila.
Kravis' spicy love affair is also being highlighted on the recently debuted series, The Kardashians.
Cover photo: collage: screenshot/instagram/kourtneykardash