Kylie Jenner and Stormi react to hilarious TikTok sound inspired by them
Los Angeles, California - Kylie Jenner shared her daughter Stormi's adorably hilarious reaction to a TikTok trend they inspired.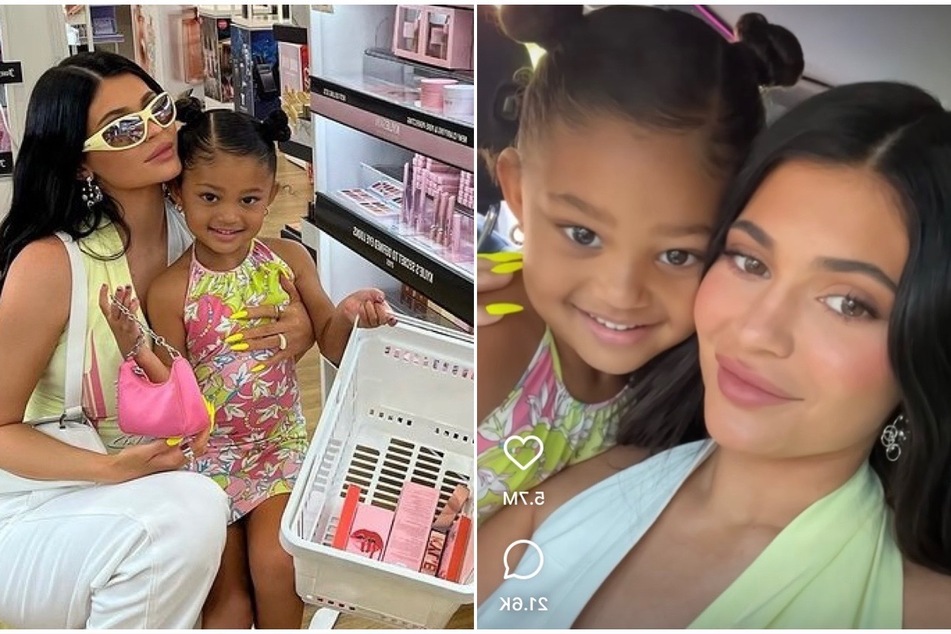 On Wednesday, the makeup mogul posted a cute clip to the app of her toddler reacting to their viral trend.
And let's just say it seems like four-year-old was very amused.
Stormi is seen over her mom's shoulder as Kylie plays their recently viral TikTok sound.
The audio sounds just like the mother-daughter duo, but can be traced back to an impersonator account that regularly re-imagines conversations between the 24-year-old and her kid.
The sound featured what sounds like Stormi saying "Are you kidding me?" followed by Kylie remarking "Stormi, you look like Mommy, baby!"
Kylie Jenner's quality time with Stormi
Kylie's daughter can't hold back the laughter as she hears the impression of her mom, which of course instantly makes Kylie giggle along too.
Later in the day, the Kardashians star shared another video of her and Stormi.

This time, the two mouthed along to the sound "What's better than one cover girl? Two cover girls."
Since it seems like Kylie and Stormi had a mom-daughter day, it's quite possible that her new baby boy was having some quality time with dad Travis Scott.
Cover photo: collage: screenshot/instagram/kyliejenner