Kylie Jenner slams haters over Balenciaga cover-up rumors
Los Angeles, California - While Balenciaga continues to deal with immense backlash, Kylie Jenner has spoken out after being accused of trying to distract fans from the fashion company's mess.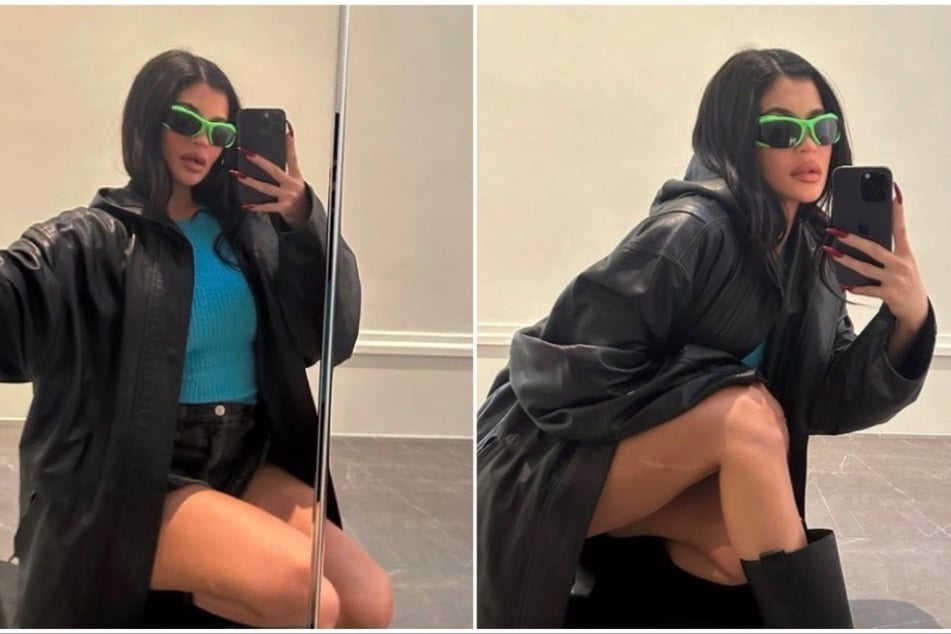 The Balenciaga scandal, which surfaced earlier this week after its brand's campaign photos featured kids posing with teddy bears in bondage attire, is definitely one for the books.
But Ms. Kylie has clarified she has nothing to do with it.
On Tuesday, the 25-year-old mom of two clapped back at a fan on TikTok who accused her of using newly posted photos of her nine-month-old son as a distraction from the Balenciaga debacle.
The user alleged in a video that Kris Jenner made her daughters Kylie and Kim Kardashian put up "good photos after the Balenciaga scandal."
In the clip, the TikToker reposted the makeup mogul's latest snaps of her baby boy and her four-year-old daughter, Stormi. The user also used a pic that Kim shared on Thanksgiving of her and Tristan Thompson having dinner with inmates at Camp Kilpatrick.
Nevertheless, Kylie saw the viral clip and immediately shared her reaction in the comments section.
"Uh whyyyyyy would i post my child to cover up for balenciaga?" she wrote. "This is why i don't do this. always something to say."
Yet, the TikTok user wasn't the only one to accuse the Kardashian-Jenners of trying to swindle attention away from the fashion label's controversial photoshoot, as the family has done with scandal in the past.
Some fans on Twitter threw similar accusations, as one user tweeted, "Kris Jenner works harder than the devils working at balenciaga… i just know Kylie is tired of using her son as a distraction."

Despite fans' wild assumptions, Kylie has claimed she has nothing to do with the Balenciaga fallout – and neither do her kids.
Cover photo: collage: screenshot/instagram/kyliejenner