Kylie Jenner's Bratz doll line called "tone-deaf" by angry fans
Los Angeles, California - Kylie Jenner's Bratz doll line has officially launched, but some critics have sounded off on the fashion mogul's latest business move.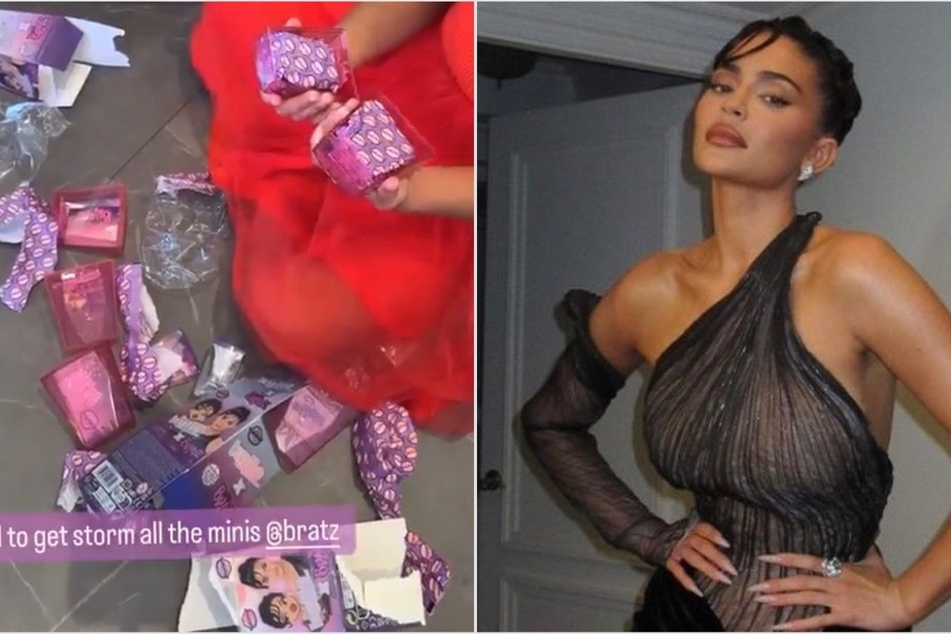 It appears some fans aren't feeling a "bratzified' Kylie, as The Kardashians star's latest collab has been met with disapproval from fans.
Per Kylie's Instagram story on Wednesday, the mom of two celebrated the launch by buying multiple mini versions of herself for her daughter Stormi.
"Had to get Stormi all the minis @bratz," she captioned the clip of her mini-me opening up a package of the limited-edition dolls.
Earlier in the day, the Kylie's Cosmetic owner gushed over the six-doll collection, which pay tribute to her and her top fashion moments.
"I have been a fan of Bratz since childhood and I've always wanted my own Bratz doll," she said in a statement.
Yet some Twitter users expressed their disapproval over the popular toy brand's decision to make Kylie the first celeb Bratz doll.
Was Kylie Jenner's Bratz doll a mistake?
Even though the Kylie's Cosmetic CEO has been called a "bratz" for years due to her similarities to the dolls' likeness, some fans still weren't happy with the toy maker.
Many called out the brand for not choosing a famous woman of color for the first collab, due to the dolls' notable inspiration from and significance to young Black girls and POC.
One user tweeted, "Kylie Jenner having the first Bratz collection is very tone-deaf, tacky, unbelievable lol. who approved that."
"As a Bratz collector, the Kylie Jenner collab is upsetting," another weighed in. "3/4 of their core dolls are ETHNIC and they choose a white girl popular for cultural appropriation."
As another critic wrote, "Bratz fumbled crazy making a kylie jenner doll."
Neither Bratz nor Kylie has responded to the backlash.
Cover photo: collage: screenshot/instagram/kyliejenner