Lana Del Ray disappoints fans with unusual mask, then tries to talk her way out of it
Los Angeles, California - Singer Lana Del Rey has rejected criticism of a face mask she wore at an event with fans.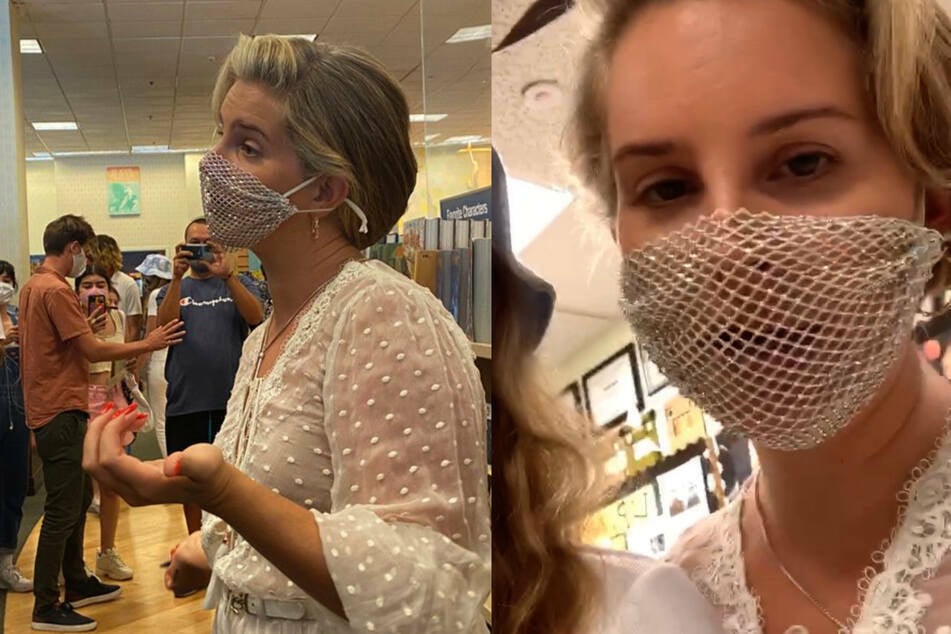 At the beginning of October, the 35-year-old star published a video of herself at an autograph session to mark the publication of her new book.
The musician wore a glittering mesh mask, through which her face was clearly recognizable.
Lana defended the extravagant face mask on Twitter: "The mask had plastic on the inside," she wrote, sharing an article on the controversy.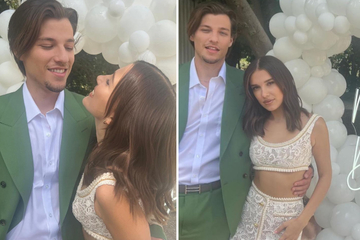 But even this explanation did not seem to convince some fans.
One user responded to her Lana's clarification by writing, "You cannot breath through plastic. And if you CAN breath through your plastic mask then it's efficacy against COVID is incredibly compromised. But, you tried."
Others accused her of causing unnecessary controversy or straight up lying.
Pictures of Lana Del Rey's mesh mask do the rounds on the internet
Lana Del Rey defends her mask on Twitter
Lana Del Rey is known for her extraordinary voice, melancholic lyrics, and catchy melodies. At the end of September, she devoted herself to a different kind of art: her first book of poetry entitled Violet Bent Backwards over the Grass.
Cover photo: © Screenshot/Twitter/ellefanning2001 & Screenshot/Instagram/yourgirlchuck