Lisa Marie Presley's funeral reveals secret granddaughter and heartbreaking tributes
Memphis, Tennessee - Lisa Marie Presley was laid to rest during a public funeral at Graceland on Sunday, where her son-in-law revealed for the first time that the late star was a grandmother.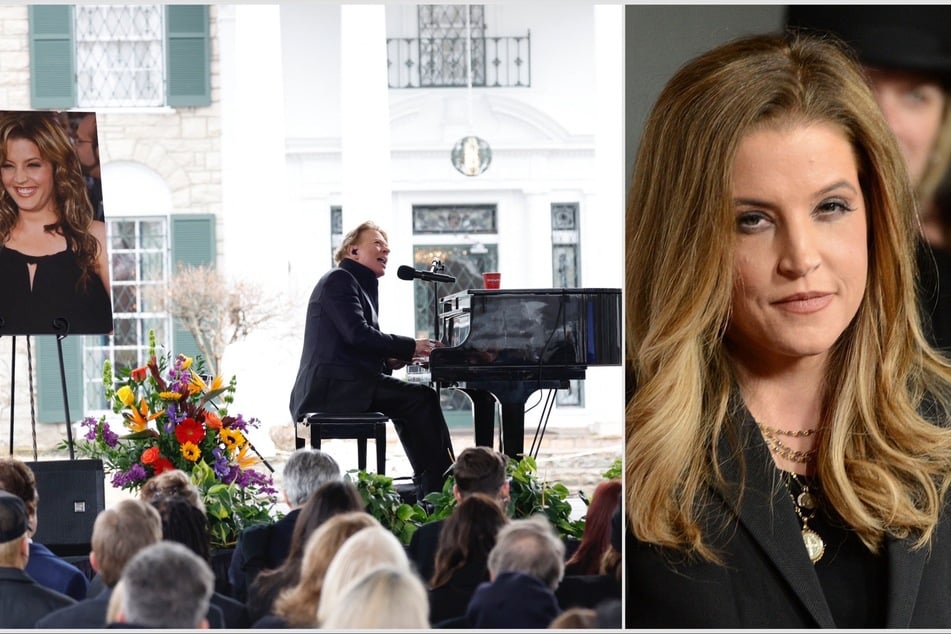 Celebrities and fans from far and wide gathered in Memphis to honor the late singer and daughter of Elvis Presley, who unexpectedly died of a cardiac episode on January 13.
Among the many seen at the funeral were Lisa Marie's mother, Priscilla Presley, her daughter Riley Keough and her husband Ben Smith-Peterson, Austin Butler, Kaia Gerber, Sarah Ferguson the Duchess of York, and Axl Rose.
Riley was scheduled to speak at her mother's memorial, but as per People, her husband took her place to speak instead.
During his emotional speech, the actor's husband revealed that the pair are parents to a daughter.
"I hope I can love my daughter the way you loved me, the way you loved my brother and my sisters," Smith-Peterson said of his mother-in-law. "Thank you for giving me strength, my heart, my empathy, my courage, my sense of humor, my manners, my temper, my wildness, my tenacity."
"I'm a product of your heart, my sisters are a product of your heart, my brother is a product of your heart."
Priscilla Presley says our hearts are "broken" as she during eulogy for Lisa Marie Presley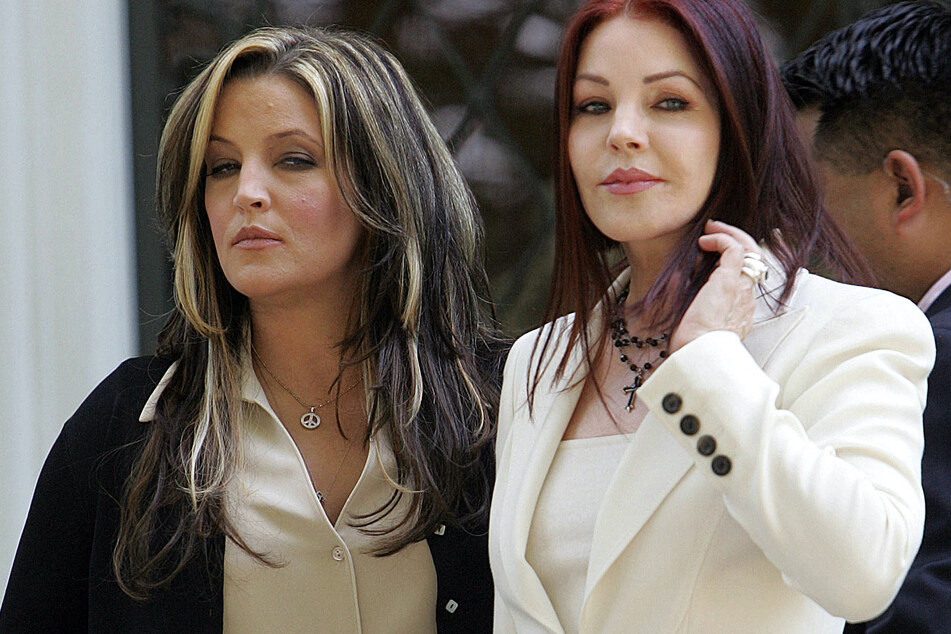 Priscilla also spoke at the memorial, where she first read a note written by Riley.
"I have no idea how to put my mother into words," the 77-year-old actor read. "Truth is, there are too many. Lisa Marie Presley was an icon, a role model, a superhero to many people all over the world, but Mama was my icon, my role model, my superhero, in much more ways than one."
Priscilla, who was married to Elvis from 1967-1977, then read a poem titled Old Soul that eulogized the late singer's life.
"'She knew that I loved her. I fear I would never touch her. But the old soul is always with me. She doesn't drift above.' That says it all, and thank you all for being here. Our heart is broken.
"Lisa, we all love you."
Lisa Marie's final resting place will be at Graceland next to her son Benjamin, who died in 2020, in the Mediation Garden, where Elvis is also buried.
Cover photo: Collage: JASON KEMPIN & JASON MERRITT / GETTY IMAGES NORTH AMERICA / AFP