Lizzo tells Chris Evans to shoot his shot in a drunken flirty DM exchange
Los Angeles, California – Musician Lizzo drunkenly slid into the DMs of actor Chris Evans, but there was an unexpected plot twist people with liquid courage don't always get – a response.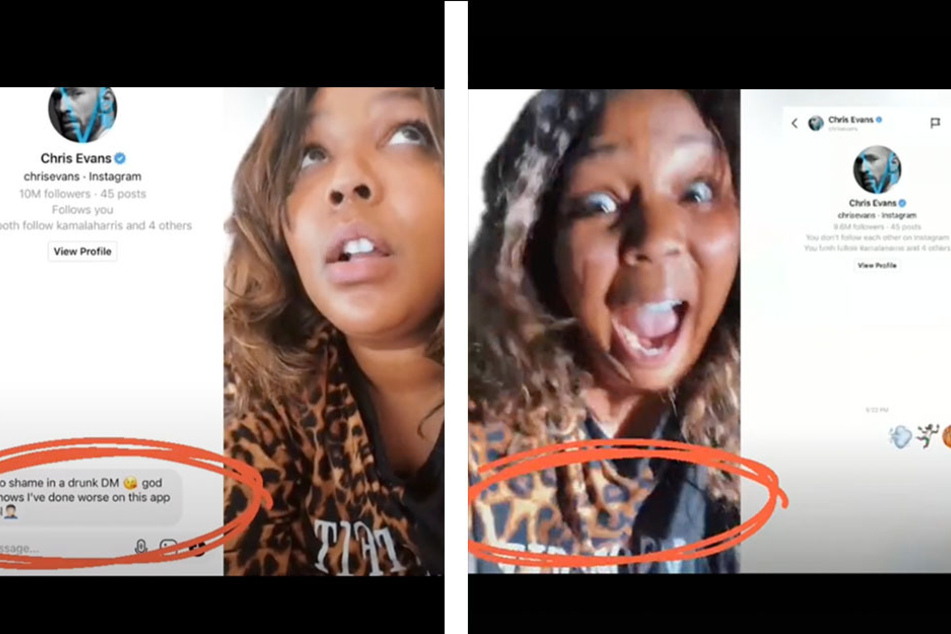 Drinking and texting is a dangerous game, especially when you're an A-list celebrity like Lizzo (32).

On Saturday, the music-maker went on a lip-synced rant using TikTok audio by Tatayanna Mitchell about her drunken, one-sided Instagram DM conversation with Avengers star Chris Evans.
The message from Lizzo included three emojis – a puff of wind, an athlete, and a basketball. It is likely in reference to "shoot your shot" – a fan-favorite lyric from her hit single Love Hurts.
Like most people who send drunken messages at 2 AM that go ignored, Lizzo had some serious regrets about her selective emoji usage and from the apparent radio silence that followed from the 39-year-old actor.
But as the saying goes, "all good things take time" – and this was no exception.
A day after her flirtatious nudge in Evans' direction, she headed back to TikTok with a striking development in her drunken saga.
No shame in their DM game
To her utter disbelief, Lizzo received a response from Evans that calmed her drunk texting nerves.
"No shame in a drunk DM [kiss-blowing emoji] god knows I've done worse on this app lol [face-palm emoji]," he wrote.
As if a response wasn't a win in and of itself, the kiss-blowing emoji surely sent fan-girl Lizzo over the edge.
The TikTok update was captioned "B*TCH!" and used the same audio as the singer's first video – this time perfectly highlighting Evans' DM in the background and alluding to him as a "rare breed, no comparing."
There's no telling if the two continued their flirty conversation, but a Lizzo–Evans hookup might be what the world desperately needs right now.
Cover photo: TikTok/Screenshot/Lizzo