Lizzo dishes on "life mate" Myke Wright and puts marriage rumors to rest
New York, New York - Lizzo dished on her love affair with comedian Myke Wright in a new interview, and she dropped a truth bomb for anyone who wants to get married for the wrong reasons.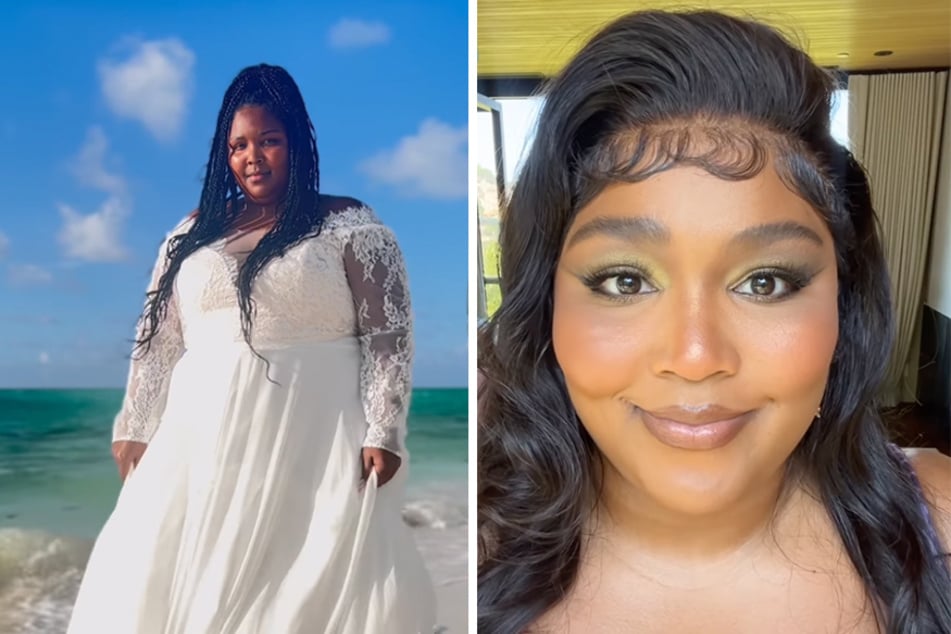 So long as Lizzo is happy, we are happy, and it seems that her significant other Myke Wright is part of the reason our queen is the happiest we've seen her in ages – and we're here for it.
The Am I Ready singer has remained tight-lipped about her real-life love affair, though many have gathered he might've been the inspiration for a song or two on her latest album Special. But the Grammy winner got candid about her relationship in an interview with Vanity Fair.
Speaking candidly, Lizzo said, "I've known him for over six years. He's everything. We're just in love. And that's it."
Though the singer called Wright the "love of my life" and her "life mate," she admitted marriage isn't necessarily something she wants, nor is it something she needs.
"If I wanted to start a business with him, I'd get married because that's when your finances come together," Lizzo explained to the outlet. "I like weddings. I would like to have a wedding over a marriage," she said, noting that she doesn't need to be married to be complete.

No. I'm whole, and you're incredible too. We're like the mirror image of each other. We're connected. But that doesn't mean I was incomplete when I met him," she said.
Lizzo responds to recent public backlash
Lizzo's Vanity Fair interview was published days after the headline-grabbing rapper and fashion mogul Kanye "Ye" West name-dropped the Truth Hurts artist and attacked her weight in an interview with Fox News's Tucker Carlson.
She seemingly responded to his out-of-line comments during a show in Toronto, telling the crowd, "I feel like everybody in America got my motherf**king name in their motherf**king mouth for no motherf**king reason. I'm minding my fat Black beautiful business."
If that's not a mic drop, we don't know what is!
Cover photo: Collage: Screenshot/instagram/lizzobeeating