Lizzo seems to clap back at Kanye West and slams critics: "F**k them!"
Toronto, Canada - Lizzo had the perfect clap-back after Kanye West and other haters made comments about her weight.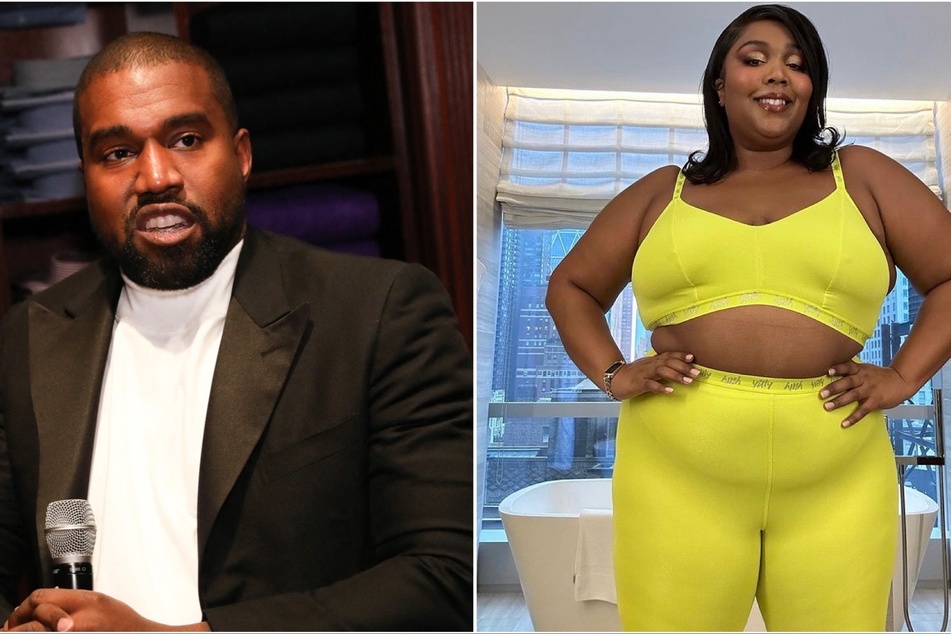 The singer and performer is just minding her business – and thinks everyone else should too.
Lizzo's new cover story with Vanity Fair dropped on Tuesday, in which the Good As Hell artist dissed the critics who've been focusing more on her weight and not her talent by simply saying, "f**k them."
"People have been calling me fat my entire life, but that was the first time seeing an insult of how I looked, who I am, and my music wrapped into one, and it really hurt me," the 34-year-old flute extraordinaire expressed.
"And if one person says it, then another person says it, it multiplies like a f**king virus."
Though Lizzo didn't specify the insult she was responding to, she stressed that she refuses to repeat it because she doesn't want her critics to know what "really hurt" her.
"If enough people on the internet start echoing sentiments about you, it becomes part of your public persona and it's out of your control.
"I know I'm not the only person who experiences extreme negativity thrown at them from the internet," the Detroit-based artist continued.
"There are people in high school right now who have a whole high school talking about them, and they don't know how they're going to get through it."
Lizzo's classy clap-back comes on the heels of Ye's scathing remarks about the singer's health during an interview with far-right pundit Tucker Carlson last week.
She then doubled down on slamming her critics during a live show on Friday night.
Lizzo has something to say about Ye West's recent dig
On Friday, while serenading the audience at her concert in Toronto, Lizzo seemingly referenced Ye's insulting jab at her weight.
"I feel like everybody in America got my motherf****ing name in their motherf***ing mouth for no motherf***ing reason," the performer can be heard saying in the clip that was released by TMZ.
"I'm minding my fat, Black, beautiful business!"
The singer also joked with the audience by asking if she could take refuge in Canada, maybe through marriage.
During his offensive interview with the Fox News host, Ye mentioned the Juice singer while making other unsettling comments.
"When Lizzo loses 10 pounds and announces it, the bots, that's a term for like telemarketer callers on Instagram, they attack her for losing weight, because the media wants to put out a perception that being overweight is the new goal when it's actually unhealthy," the 45-year-old rapper said.
Lizzo hasn't directly mentioned Kanye by name, but it's not a far jump.
Cover photo: Collage: ROBIN MARCHANT / GETTY IMAGES NORTH AMERICA / GETTY IMAGES VIA AFP & Screenshot/instagram/lizzobeeating