Lizzo gets her body positivity on for the Grrrls in new TikTok
Los Angeles, California - Lizzo is taking body positivity to a new level with her latest TikTok duet!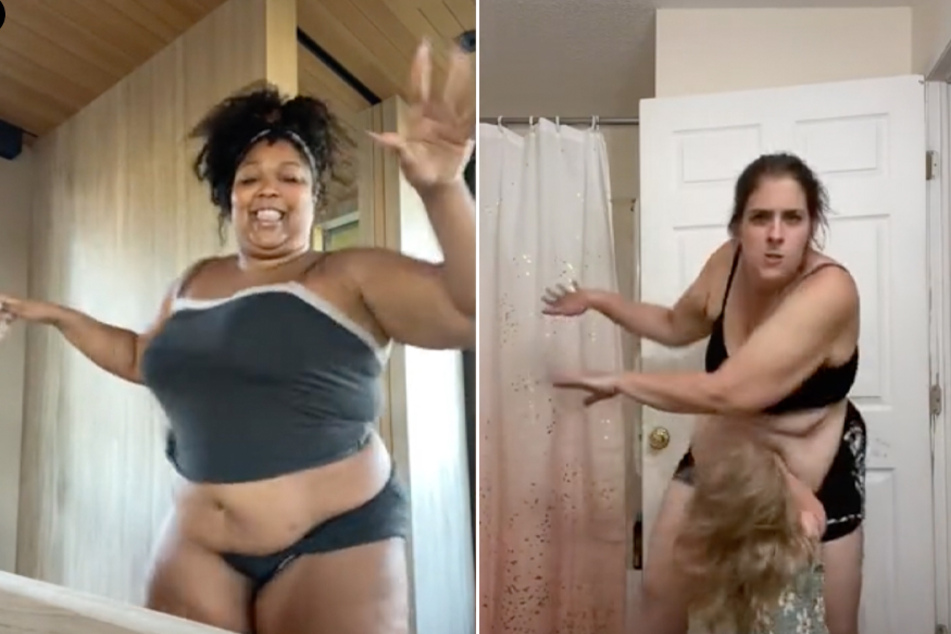 At this point, we've lost count of all the reasons we love Lizzo. From teaching the world how to be "100% that b**ch" to celebrating bodies of all shapes and sizes, the songstress is constantly reminding listeners it's "about damn time" to love themselves.

But the Grammy-winning music artist's latest TikTok duet takes the practice of self-love to new heights.
In a video set to the tune of her song Grrrls, Lizzo dances alongside body positive mom and TikToker Jess Walsh who – like most of the world – adores the Truth Hurts rapper.
In the original video captioned "belly so sexyyy," Walsh dances in the mirror with her daughter as Lizzo sings, "That's my girl / we CEO's / and dancin' like a C-E-h*."
Thanks to many tags and DMs, the TikToker caught wind of Lizzo's duet and followed up with an inspirational message on IG: "I would like to take the time to share that no matter where your body is in your journey through this trip we call life…you deserve to feel your best," Walsh wrote.
"Every scar, jiggle, wrinkle, anything any other person would call a "deformity"... all of it!!! It's so cool! And I'm so glad we are all learning to embrace ourselves little by little as we go."
In a time when it's so easy to be self-critical, Lizzo and Walsh successfully reminded us that self-love is the best love!
Cover photo: Screenshot / TikTok / lizzo