Lizzo gets real about what it was like living out of her car: "I didn't stay positive"
Los Angeles, California - Lizzo got real when answering a fan's question about how she stayed positive while living out of her car, saying she "didn't stay positive" and felt "more than scared."
On Saturday, Lizzo told fans to ask her anything with a TikTok of herself rocking out to her hit 2 Be Loved. The next day, the Bop star responded with individual TikTok clips addressing fan inquiries.
She answered questions that ranged from what bodysuit she was wearing to what it feels like to be a Grammy winner. The Truth Hurts singer was wearing her brand Yitty and said winning a Grammy filled her with gratitude while also admitting that it hasn't changed her motivation to keep being a creator.
But there was one response, in particular, that went viral with over 1.1 million views: Lizzo's answer to a TikTok user asking, "when u were living out of your car, what are some of thoughts you would have to stay positive? need hope."
When Lizzo was 21 years old, she spent a year living out of her car while she was trying to break into the music bizz. The flutist didn't mince words in her response: "I didn't stay positive."
Lizzo says living out of her car was "really hard"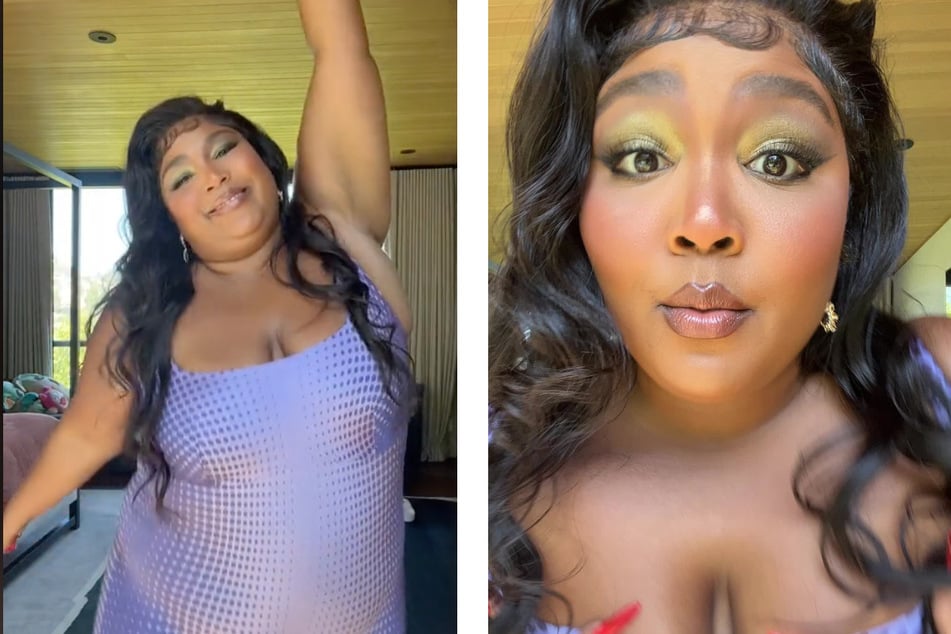 The About Damn time singer said living out of her car was "really hard."
She added that she felt at the time "like there is like really no way out." The now 34-year-old, three-time Grammy winner admitted, "I was more than scared. I felt broken."
But the queen of encouraging pop music couldn't end her response on a negative note: "I feel like what got me out was really the idea that this is just part of my story. When I look back at my life – when I am in a better place – I can look back and say I survived."
The comments section is bursting with fans thanking Lizzo for her vulnerability and authenticity. A TikTok user named Santa Claus wrote: "What a journey. I'm grateful this did not start out 100% positive, this is authentic."
Thousands of other TikTokers chimed in with messages like "'Didn't stay positive' – this friend. It's so real" and "this is so raw and real. much more impactful than toxic positivity."
Lizzo is all about looking on the bright side, but she doesn't try to gloss over the tough stuff, which helps her connect with a lot of fans. As one other viewer put it, "This is one of many reasons why I love Lizzo."
Cover photo: Collage: Screenshots/TikTok/Lizzo