Lizzo gets Shaq to do the #aboutdamntime challenge – with mixed results!
New York, New York - Lizzo's latest addition to the #aboutdamntime dance challenge might just be her masterpiece – even though the star of this viral TikTok isn't exactly sticking to the choreography.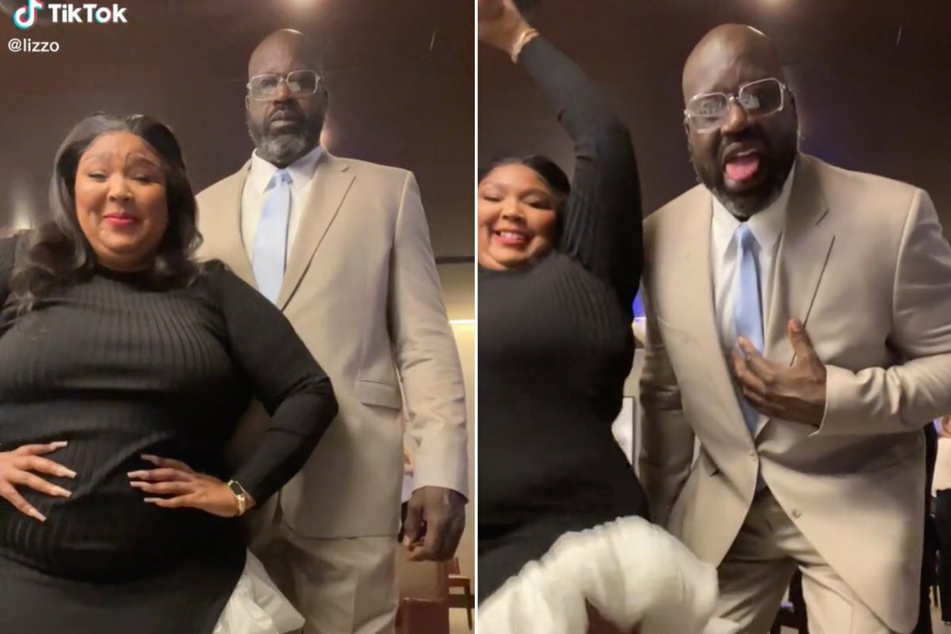 It was only last week that Lizzo posted a video to clarify the moves of her viral TikTok dance. The usually upbeat singer got a bit testy about people getting the moves wrong, saying: "I'm tired of seeing it."
But that pet peeve didn't survive an encounter with the one and only Shaquille O'Neal at a Warner Bros. Discovery event in NYC.
Lizzo posted a video of her and Shaq dancing to her hit of the summer, About Damn Time.
In the video, which racked up 9.1 million views in just 20 hours, Lizzo grooves to the song with all the right moves, while the basketball legend does his own thing.
Shaq isn't the first celebrity to get in on the viral TikTok dance of the summer, but he is the first to try on those moves with Lizzo in person – something that she was very eager to emphasize by writing: "haters will say it's a greenscreen."
Is Lizzo asking everyone she meets to do the choreo with her?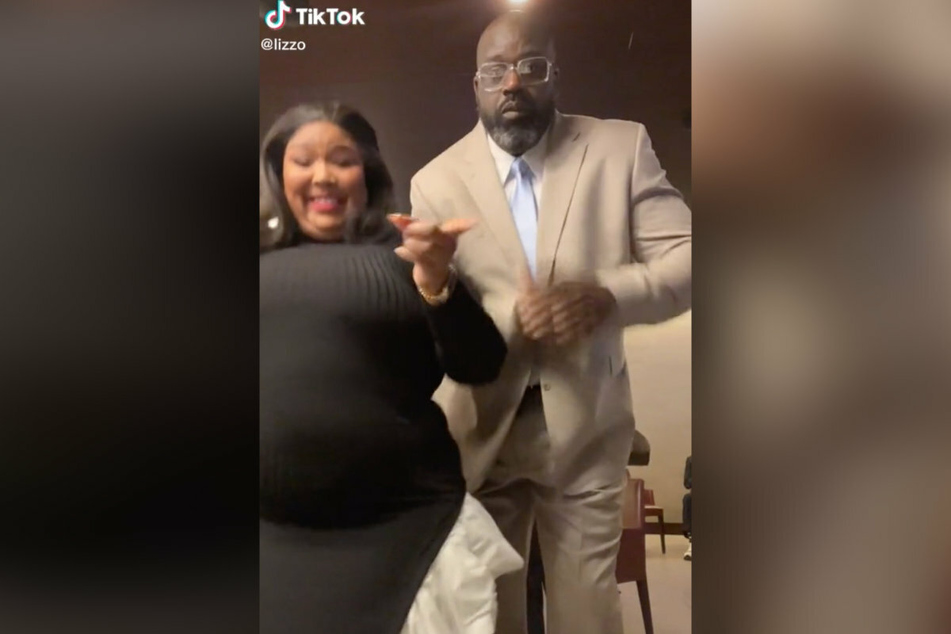 In the viral clip, Lizzo can't contain her joy at the surreal moment. To be fair, it's not every day that you get to get your groove on with one of the NBA's greatest players.

Other celebrities, like Selena Gomez and Queer Eye's Johnathan Van Ness, have tried to learn the dance with varying success.
The same cannot be said of Shaq, who didn't even give the prescribed moves a second thought.
Instead, the 50-year-old has his own interpretation, which includes finger-wagging, clapping, and some pretty hilarious facial expressions.
Cover photo: Screenshot/ TikTok/Lizzo